Yes, today is the celebration of the very untraditional Festivus.
If you celebrate I hope all of your grievances were aired and the airing did not involve the Festivus pole being used in an inappropriate fashion.
December 23, 2020 No Comments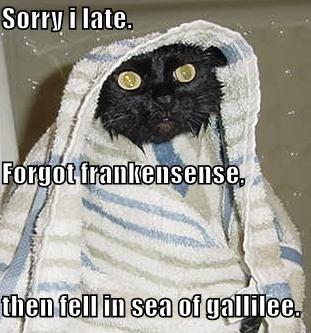 This is a prime example of why you should make a list and check it twice when traveling during holidays. Following stars is all well and good, but can you tell the difference between a star and a meteorite headed directly for you?
This year stay safe and stay home, so you will have a next year. The vaccines are being delivered, so give them a chance to work.
December 22, 2020 1 Comment

At 4:02 AM CST the winter solstice occurs marking the longest night of the year. If everyone has been good, the days start getting longer tomorrow. Locally, the sun will rise at 6:40AM and set at 4:51PM for a total of 10 hours and 10 minutes of daylight, but tomorrow will be a whole 1 second longer.
This also marks HogsWatch, so don't forget to put out the turnips.
If the sky is clear, you may be able look up to the southwest [in my area] and see Saturn and Jupiter in a 'great conjunction', their closest apparent approach to each other since 1226. You have to start checking just after sunset, as the planets set about 2 and a half hours later. With the naked eye they will look like a large star, but unlike stars they don't 'twinkle'. With magnification you may be able to separate the two, and see Saturn's rings.
December 21, 2020 No Comments
Ah, Winter and the "Holidays" – the most annoying part of the year.
Trump refuses to admit he's a loser. In just under 32 days he will lose his access to 1600 Pennsylvania Avenue and military aircraft (the Bureau of Prisons and Justice Departments for the Federal and state governments use charter flights). His latest claim to protect Putin is to cast aspersions on China, rather than the SVR.
Locally we are hoping to get one of the vaccines before 'Governor DeMentis' manages to kill us all.
I am being forced to use my big Win 10 tower as the nice little Win 7 desktop began 'pining for the fjords' a few days ago. The hard drive wasn't involved in the death so I didn't lose anything, but it's still annoying. I'll get another little box for the office, but it's annoying and will delay the Raspberry Pi 400 purchase I was planning on.
2020 REALLY SUCKS!
December 19, 2020 14 Comments
"Boldly going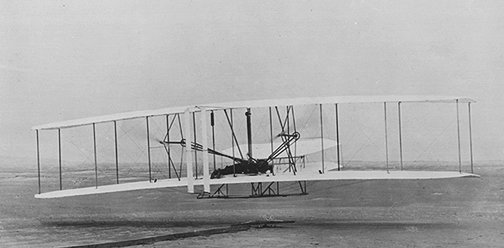 where no man has gone before."
The Wright Brothers make the first powered flight at Kitty Hawk, North Carolina.
December 17, 2020 No Comments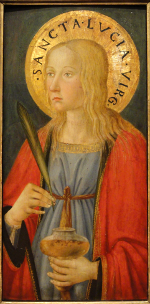 This is Saint Lucia's Day for Scandinavians.
It features special treats that are handed out by a girl wearing a crown of candles, Lucia coming from the Latin for light, LUX.
Saint Lucia was an early Christian martyr from Syracuse on Sicily, but her official feast day, December 13, fit perfectly with the local pagan celebration of the Lussi on December 13, which was the Winter Solstice at the time. Yep, more cover to continue the fun mid-winter celebrations by pretending they are associated with Christianity to get the Church off everyone's case.
December 13, 2020 No Comments


Happy Hanukkah to my Jewish friends. I miss the latkes and jelly doughnuts my roommates received for the holiday at college. [Their grandmothers were afraid they wouldn't celebrate or couldn't get "real" food at that terrible Baptist university.] It was a great break.
One of the nice things about Hanukkah is that there are established "gifts", so you don't have to rack your brains about what to get: a card and gelt covers just about everyone.
General background at Wikipedia's entry for Hanukkah and even more at Chabad's Chanukah page.
[Note: on the Jewish calendar the day changes at sundown, not midnight.]
December 10, 2020 6 Comments
The seventy-ninth anniversary of "a date which will live in infamy…"
The official US Navy site on the Pearl Harbor attack.
The memorial service aboard NAS Pensacola will few, if any survivors of the attack do to the age of the survivors and the COVID-19 pandemic.
December 7, 2020 No Comments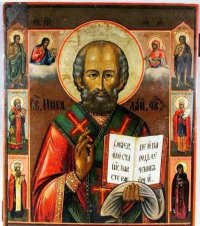 Yes, it is the day that kindly old Saint Nicholas fills the footware of good little girls and boys with treats [or his assistants beat the evil out of bad children, depending on the local customs – they didn't just leave the sticks – in some places they use them.] Don't forget the carrot if he rides a horse in your area.
He is the patron saint of Russian merchants and pawnbrokers (three gold balls are one of the symbols associated with him).
December 6, 2020 Comments Off on Feast Of Saint Nicholas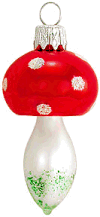 … and how can Santa Claus visit every house, go down chimneys, leave toys, all over the world in one night?
One of the answers is found on European Christmas trees.
Read about Finland's version of the Julbock, Joulupukki.
Note: Don't try this at home unless you have the kidneys of a reindeer. It also explains why gnomes are so cheerful.
December 2, 2020 2 Comments

Happy NODWISH Greetings
As a service to my readers I have compiled a list of useful terms for our modern global village.
It is time to wish family and friends: [select one]
Happy NODWISH
Merry Solstice
Happy Holiday
Happy Hanukkah
Happy Kwanzaa
Happy Hogwatch
Merry Christmas
С Рождеством Христовым
성탄 축하
Vrolijk Kerstfeest
Nadolig Llawen
Fröhliche Weihnachten
Joyeux Noël
Buon Natale
Feliz Navidad
God Jul
Rauhallista Joulua
Happy Christmas
Happy Holidays
December 1, 2020 8 Comments
This is the last day of the "official" hurricane season (June 1 – November 30) but there is currently a non-tropical low near the Madeira Islands that might gain sub-tropical characteristics… or not. Everything that begins before January 1 is added to the record breaking 2020 season.
This year had 31 systems develop which is a tie for most systems in the season. Of those systems 30 were named storms which is the all time record. Among the named systems 17 were tropical storms and 13 were hurricanes. Six of the hurricanes were classified as Major, which means Category 3 or higher. Twelve of the named systems made landfall in the US, which is a new record, with 5 of the landfalls in Louisiana.
This season was definitely 2020.
November 30, 2020 Comments Off on The End Is Nigh?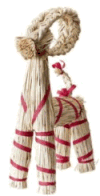 Today is the First Sunday of Advent which means you should have made your Christmas Pudding and Why Now? is pleased to present the Fifty-fourth version of the Gävlebocken, The biggest Christmas Goat in the world [now on Twitter @Gavlebocken].
From Steve Bates of Yellow Doggerel Something in the comments from 2006:
Why build a giant goat of straw,
Which most of us would scarcely note?
Some, though, defy the very law,
To vandalize the Gävle Goat.

In some years, they used wayward cars;
In others, flaming arrows smote.
This year's survives, although with scars…
A fact that gets some people's goat.

A webcam and some watchful eyes,
A flame-retardant second coat,
Should save it… unless Dubya spies
The thing, and claims it's his pet goat!

– SB the YSS
November 29, 2020 6 Comments

Yes, it's the time of year when the Sun dies and must be re-born through an elaborate ceremony that involves some form or type of sacrifice, such as finding gifts for people you can't stand and smiling brightly as you receive yet another gift based on an urban legend that you actually like truly stomach-wrenching color combinations.
Of course there was a time when the Solstice sacrifices were more visceral and the evergreen was covered in things that pleased only ravens and such, but we have put all that behind us by opting for the possibility of electrocuting one another and causing chaos on the power grid.
What a brilliant idea: moving a large supply of pre-kindling soaked with highly flammable resins into your house, loading it down with petrochemical-based ornaments, lacing it with heat-producing electrical devices, and surrounding the base with cardboard boxes and tissue paper. You just can't have a traditional celebration without a proto-bonfire in your living room.
I do think that followers of Mithras might want to curtail their typical birthday service in light of Mad-Cow Disease, but global warming will certainly make the services in the oak wood in traditional druidic robes more comfortable.
When you put up your stocking on the mantel and put out the turnips for Gouger, Rooter, Tusker, and Snouter as well as the pork pie and sherry for the Hogfather, you can rest assured the Sun will come up, because it just slipped around back to return the lager it rented.
Enjoy! You have nothing to fear, except that sniveling little creep with the camera/phone at the office party or the eggnog that was put out rather early causing you to suspect that the bits on top aren't nutmeg. [The pictures probably won't appear on the 'Net and the brandy will surely take care of the salmonella.]
A Calendar of Coming Events
November 27, 2020 Comments Off on Happy NODWISH™