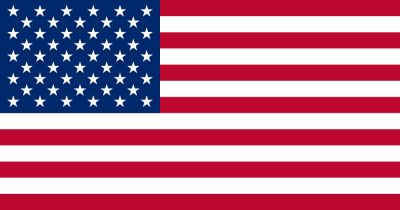 Adopted as the flag of the United States of America by the Flag Resolution of 1777 enacted on 14 June, 1777.
The flag was first flown from Fort Stanwix, on the site of the present city of Rome, New York, on August 3, 1777. It was first under fire three days later in the Battle of Oriskany, August 6, 1777.
An official flag has a rise to run ratio of 1 to 1.9 [the flag should be 1.9 times as long as it is high] with the canton [the dark blue part] that rises over the top seven stripes with a run of 40% of the flag's run.
The only time you will see a "correct" US Flag is if you see the official colors of a military unit. Most flags are 3'X5′ or 4'X6′ instead of 3'X5.7′ or 4'X7.6′.
Frances Bellamy, the Baptist minister and socialist who wrote the Pledge of Allegiance was from Rome, New York.
The Fed has raised interest rates to stop the 'inflation that has never gotten started and keep a lid on full employment.
Trump has convinced Mueller to investigate him. Comey wasn't investigating Trump, but after Trump fired Comey and kept making strange statements, Mueller has apparently decided to see if Trump was involved in obstructing justice.
Meanwhile, I'm rehabbing another apartment, and getting a new bumper on my car after a stump leapt out of the grass and tore off the old one. That's life in the hinterlands.
The BBC provides a rundown on A legal 'dream team' looking at Trump. Mueller has been getting the best people he knows to looks at the evidence that has been and continues to be gathered on the role of the Russians in the 2016 election. He has a formidable team of people who would make anyone nervous.
There are hints that Trump is considering firing Mueller, but a similar action by Richard Nixon was the beginning of the end of Nixon's Presidency.
Today Jefferson Beauregard Sessions complained about the implication that the Trump campaign was colluding with the Russians, while avoiding answering questions about his interactions with Russian officials while a member of the Trump transition team.
OTOH, this mess does provide material for snarky commercials and I Can Has Cheezburger.
Everyone in the White House needs their own lawyer who is trained in Federal criminal law. The advice of someone else's lawyer will always be suspect because that attorney is looking out for his client, not you.
Via Digby, a New York Times piece:
Marc E. Kasowitz, a New York civil litigator who represented President Trump for 15 years in business and boasts of being called the toughest lawyer on Wall Street, has suddenly become the field marshal for a White House under siege. He is a personal lawyer for the president, not a government employee, but he has been talking about establishing an office in the White House complex where he can run his legal defense.
This guy is Trump's lawyer and will do what is good for Trump. He is a civil, not a criminal lawyer. Robert Mueller is not going to sue people. If he finds that laws were broken, people are going to be indicted.
Senior US prosecutor Bharara fired 'after refusing Trump call'
A former leading federal prosecutor in New York has revealed he was sacked by Donald Trump after receiving several unusual phone calls from him.

Preet Bharara told ABC News' This Week he felt the calls from Mr Trump had crossed the usual boundary separating the executive branch and independent criminal investigators.

Mr Bharara said he had been fired after refusing to take a third call.
Mr. Bharara was the US Attorney for the Southern District of New York, putting him in charge of the US Attorney's office covering New York City. The President talks to the Attorney General, not US Attorneys. There is a chain of command to avoid conflicts of interest.
More and more, it looks like Trump suspects that he or his businesses are under Federal investigation.
The ABC has a short background piece on Qatar: What caused the crisis and how is Donald Trump involved?
CNN reports Trump is trying to get in line with his own Secretaries of State and Defense.
Meanwhile there are the Iran attacks: Twin assaults on parliament and shrine rock Tehran
Tehran, Iran (CNN)- Attackers have mounted simultaneous gun and suicide bomb assaults on Iran's parliament building and the tomb of the republic's revolutionary founder, in one of the most audacious assaults to hit Tehran in decades.

At least 12 people were killed and dozens more injured in the twin assaults on the Iranian capital, state media reported. A third attack was foiled, Iran's Intelligence.
And Trump can't even send a "sympathy card" without triggering an international incident:Iran FM Zarif slams 'repugnant' Trump statement on Tehran attacks
Iran's foreign minister has denounced as "repugnant" a White House statement on Wednesday's terror attack in Tehran that said Iran was a "terror sponsor".

President Trump had said he was praying for the victims, but added that "states that sponsor terrorism risk falling victim to the evil they promote".

But Javad Zarif said Iran "rejected such claims of friendship" and claimed the attackers from so-called Islamic State had been "backed by US clients".

Thirteen people died in the attacks.
He refuses to read briefing papers, and doesn't know what his own State and Defense Departments are doing.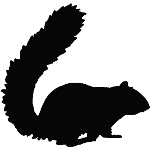 My electrical infrastructure was cut off for over an hour by another kamikaze squirrel attack on a transformer. Basically FLASH! BOOM! and a shower of toasted squirrel bits. Second time in a year.
Crooks & Liars writes that Christopher Wray is Trump's choice for Director of the FBI. Wray was in the Justice Department during the Shrubbery's Hedgemony.
Wray is currently a private attorney at King & Spalding LLC. Among King & Spalding clients are the 'trust' Trump set up for his assets, and Rosneft, the state owned Russian oil monopoly.
For those playing at home, Techdirt dug up the numbers on Presidential appointments. Trump has 559 jobs that he can fill after they are confirmed by the Senate. He hasn't made any nomination for 431 positions; he has picked someone for 25 positions, but hasn't formally submitted them; and he has 63 positions awaiting confirmation. That means that he has filled only 40 positions, or just over 7% of those jobs that are open.
Who is so pathetic that they can't find a friend who wants to be ambassador to the United Kingdom or Canada?
From the ABC: Arab nations Bahrain, Egypt, Saudi Arabia, United Arab Emirates, Libya, Yemen cut diplomatic ties with Qatar
Six Arab nations have cut diplomatic ties to Qatar, further deepening the rift between Gulf Arab nations over that country's support for Islamist groups.

Bahrain, Egypt, Saudi Arabia and the United Arab Emirates all announced they would withdraw their diplomatic staff from Qatar, a gas-rich nation that will host the 2022 FIFA World Cup.

Following suit, one of Libya's three rival governments has announced cutting diplomatic relations with Qatar, and Yemen's Government has cut relations with the country.
From CNN: Trump appears to take credit for Gulf nations' move against Qatar
CNN Exclusive: US suspects Russian hackers planted fake news behind Qatar crisis
Washington (CNN) US investigators believe Russian hackers breached Qatar's state news agency and planted a fake news report that contributed to a crisis among the US' closest Gulf allies, according to US officials briefed on the investigation.

The FBI recently sent a team of investigators to Doha to help the Qatari government investigate the alleged hacking incident, Qatari and US government officials say.

Intelligence gathered by the US security agencies indicates that Russian hackers were behind the intrusion first reported by the Qatari government two weeks ago, US officials say. Qatar hosts one of the largest US military bases in the region.
Al Udeid Air Base in Qatar is a very large US base in the region and is the regional headquarters of the Central Command, as any competent 'commander-in-chief' would remember from his briefings, because a competent 'commander-in-chief' would have and pay attention to daily briefings.
The current occupant of the White House doesn't seem concerned about how the 10K+ US personnel on that base are going to be supplied now that there is no fresh food coming in from Saudi Arabia. He also seems to be unaware of what will happen if the Qatari government tells the US to get the hell out because of his tweets.
Top-Secret NSA Report Details Russian Hacking Effort Days Before 2016 Election:
Russian military intelligence executed a cyberattack on at least one U.S. voting software supplier and sent spear-phishing emails to more than 100 local election officials just days before last November's presidential election, according to a highly classified intelligence report obtained by The Intercept.
Cuffed: Govt contractor 'used work PC to leak' evidence of Russia's US election hacking
A 25-year-old contractor has been charged with leaking NSA files that claim Russian intelligence hacked at least one maker of voting software used in 2016's US elections.

Reality Leigh Winner, who held a top-secret clearance and worked at government tech provider Pluribus International, is accused of passing classified information to journalists. She was collared by the FBI on Saturday, June 3, at her home in Georgia, US, after which she apparently confessed everything to Uncle Sam's agents. She was charged on Monday.
NPR has more background on Ms Winner, who was a linguist in the Air Force before being hired by the contractor and stationed in Maryland. That means she was assigned to NSA and was an R 203X1, just like I was, but different languages.
About her name – Texans do this to their little girls, or add -lene to the end of their father's name, etc. One of the worst examples was what James Stephen "Big Jim" Hogg did to his daughter, Ima Hogg.
Everything in this report has been talked about for months, so why is it classified. Once it was openly discussed, what was the point of having it classified. Hacking is a criminal offense, the House & Senate have investigations, and there is an independent prosecutor. Why are we wasting money on hiding something that was being openly discussed long ago?
From the BBC: Trump renews feud with London mayor over terror attack
US President Donald Trump has again lashed out at London Mayor Sadiq Khan over his assurances to Londoners following a terror attack.

Mr Khan had said people should not be alarmed by an increased police presence on the streets.

But Mr Trump on Sunday accused him of playing down the threat and on Monday said the mayor's clarification of his statement was a "pathetic excuse".
Trump is angry apparently because the Londoners aren't hiding in their cellars, like he would. He can't understand how they will continue about their business, just like they did during the Blitz and when the IRA was blowing things up.
The mayor of London is a Muslim and has spoken out against Trump's attempts at imposing a Muslim travel ban. He has enough problems without wasting time responding to tweets from twits.
Instead of bothering other governments Trump needs to start filling jobs in the US emergency response agencies.
US can fulfill pledges, says Michael Bloomberg:
The US can still meet its commitments to fight climate change, despite President Donald Trump's withdrawal from the Paris accord, former New York Mayor Michael Bloomberg has said.

He argued this could be done "through partnerships among cities, states and businesses", saying Americans would not let Washington stand in their way.

Mr Bloomberg is the UN special envoy for cities and climate change.
Bloomberg's foundation is going to cover the $15 million US commitment to funding the UN program created by the Paris agreement and he is already building a coalition of cities, states and businesses to honor the reduction pledges that the US made.
Digby noted The Weather Channel's frontpage when they reported Trump's withdrawal. They didn't hold back any of the facts that support global climate change and buried him under a landslide of facts and charts. It does no good because he doesn't read and only watches Fox News.
The BBC reporting live:Police confirm more than one fatality after a terror attack on London Bridge and Borough Market.
There were two seemingly coordinated incidents. In the first on London Bridge, a van left the roadway to attempt to run down pedestrians, and then people exited the vehicle and began slashing bystanders.
In the Borough Market attack people report hearing 3 explosions in about 5 minutes and multiple shoot outs between police and the perpetrators.
The reports are not verified at this time, and it will be tomorrow at the earliest before what happened will really be understood.
Trump pulls US out of 2015 Paris climate accord. He says he's going to negotiate a "better deal". Germany, France, and Italy state flatly that there is no reopening of negotiations – you're in or you're out.
As flat denials aren't working, Putin says Patriotic Russians may be involved in hacking:
Russian President Vladimir Putin has suggested "patriotic" Russian citizens might be engaged in hacking.

Such individuals might be joining "the justified fight against those speaking ill of Russia," he said.

Like "artists" who get up and paint all day, he added, hackers spend their day attacking adversaries, he added.

Mr Putin also denied once again that his administration hacked the US election last year.
So, his people tell him that the hacking can and/or has been traced back to Russia, so he shifts to a back-up excuse.
The official start of the hurricane season.
Events:
1495 – Friar John Cor records the first known batch of Scotch whisky.
1660 – Mary Dyer is hanged in Boston, Massachusetts, for defying a law banning Quakers from the colony. She is considered by some to be the last religious martyr in what would become the United States.
1890 – The United States Census Bureau begins using Herman Hollerith's tabulating machine to count census returns.
1967 – The Beatles album Sgt. Pepper's Lonely Hearts Club Band is released.
1980 – The Cable News Network (CNN) begins broadcasting.
Births:
1563 – Robert Cecil, 1st Earl of Salisbury, English statesman and spymaster (d. 1612)
1780 – Carl von Clausewitz, Prussian general (d. 1831)
1804 – Mikhail Glinka, Russian composer (d. 1857)
For some reason I didn't make the list.