Of Course It's Getting Worse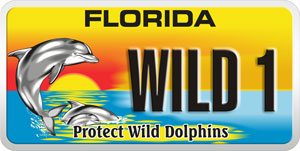 I have already noted that dead sea turtles were washing ashore. and now dead dolphins wash up in Gulf; oil role unclear.
It could be the natural result of swimming in water polluted with oil and dispersants, or breathing the fumes of oil and dispersants, or eating fish poisoned by oil and dispersants – we just don't know yet.
And we don't know because BP holding back, UWF researchers say
Researchers from universities across Florida claim they are being locked out of Gulf oil spill response efforts by BP and state and federal agencies.

Since the April 20 spill, BP and government agencies have hampered their efforts to secure information about the spill and scientific data, such as water oil samples, collected during response efforts, the academics said.

"We're throwing this open for the scientific discourse, and right now, we're not getting a heck of a lot of information about what's going on out there," said Florida State University Associate Vice President for Research W. Ross Ellington. "If we, the scientists, are not getting much information … we know the public isn't getting information."
Florida is a state defined by water on all but our North side. Our universities and colleges specialize in water-related activities like marine biology, oceanography, and underwater archæology. They have manned and unmanned submarines. They have decades of records to establish baselines for "normal". The only reason to block them is to hide the truth.