Posts from —
February 2022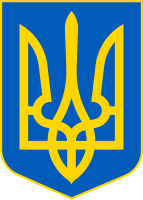 He has been planning for this war for a long time.
On Twitter – Rob Lee:
Russia's current activities are a continuation of the buildup it stared in March 2021, a month before Biden announced the withdrawal from Afghanistan. Units from the 41st Combined Arms Army based in Siberia were deployed in March and never left the Ukrainian border.
If you are going to stage a bogus attack, you need troops with no ties to whoever is being attacked. When the Chinese massacred protesters in Tiananmen Square, they brought in troops from the other side of China with no ties to Beijing. Using non-Slavic troops from the Far East was to be expected as a prelude to the attack. It also means the body bags will be shipped back to Siberia and not to European Russian cities.
During the staged session of Putin's security council, the head of the SVR (Foreign Intelligence Service), Sergei Naryshin, had a hard time reading his script. He will probably be gone soon as he does not appear to be 100% behind Putin's plan.
Today, February 23rd is Defense of the Fatherland Day in Russia. It included fireworks, parades, and invading a neighboring country.
February 23, 2022 16 Comments
When I was stationed at Rhein-Main Air Base outside of Frankfurt am Main one of our main concerns was the Soviet Army coming in through the Fulda Gap. This was the easiest path for mechanized troops to enter the heartland of Europe from the Soviet Union.
An extremely important piece of information was the weather forecast for East Germany. The path was mud during the early Spring when the ground thawed which allowed us to relax a bit. Tracked vehicles might make it through the muck, but the wheeled vehicles that supplied them with fuel and ammunition would be forced to use roads. Main battle tanks tear up secondary roads, but they would have to travel close to the roads to be supplied. MBTs don't have Prius fuel economy ratings. This makes them easy targets. If you take out the supply vehicles, the tanks become fixed artillery positions.
The ten-day forecast for the Ukraine shows above freezing temperatures and intermittent rain. The Russians have waited too long for their mechanized units to be fully effective. They were already having trouble with the wetlands in Belarus.
The Russian may invade, but they can't win. Ukrainians are not Russians and don't want to be. Guerrilla groups can be supplied via Poland. Once the sanctions begin, Putin will have trouble in Moscow as well as Kyiv. NATO will rearm.
February 20, 2022 24 Comments

Why are you being hustled by street vendors to buy sad and drooping former roses, vegetative matter that missed the cut for bouquets, or were too late to the hospital?
Blame Esther A. Howland (1828 – 1904) of Worcester, Massachusetts. Her guilt is writ large by the Greeting Card Association's Esther Howland Award for a Greeting Card Visionary. She imported the concept to the US from Britain to bolster her father's stationery store in 1847.
Of course, it wasn't long before the stationers had infiltrated school boards and imposed the now mandatory exchange in the classroom to push the low end product of Asian children and prisoners.
[Read more →]
February 14, 2022 Comments Off on VD
February 13, 2022 Comments Off on Superb Owl Sunday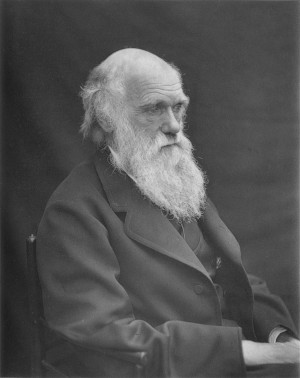 Today is Darwin Day celebrating the birth and works of one of the greatest scientists the world has ever known. He shares his birthdate, 12 February 1809, with another great man, Abraham Lincoln.
Darwin's book, On the Origin of Species is a founding document of evolutionary biology.
February 12, 2022 Comments Off on Darwin Day
It's not the 1860s in the US, but the 1930s in Germany, with the MAGAts attempting to create the Fourth Reich.
Judd Legum writes at Popular Information:
A particularly aggressive government effort to limit speech is underway in Florida, led by Governor Ron DeSantis (R). A bill championed by DeSantis prohibits any school or private business from engaging in instruction or training that makes anyone "feel discomfort, guilt, anguish, or any other form of psychological distress" on account of their race.
Now they have moved on to 'Don't Say Gay': White House denounces new Florida bill. No one is to talk about the reality of of the existence of LGBTQ+ people in the population. What group is next – the Rom, Asians, the disabled, who? (It might force TFG to remove YMCA from his play list 😉 )
DeMentis wants to create a new police agency that answers to him. No explanation as to why the current practice of assigning a reserve sheriff deputy to every polling place isn't sufficient. No, DeMentis wants his own SchutzStaffel or Politische Staatspolizei.
In Heinrich Heine's 1821 play Almansor a character makes the point:
"Das war ein Vorspiel nur, dort wo man Bücher verbrennt, verbrennt man auch am Ende Menschen." ("That was but a prelude; where they burn books, they will ultimately burn people as well.")
That quote was carved into the stones of the Opernplatz (Opera Square) in Berlin where the major book burnings took place in the Third Reich. There are book burnings in Florida, mostly sponsored by "?religious leaders?" to prove how "pure" they are. This sort of thing can get out of hand, is bad for air quality, and adds to climate change and ignorance.
February 9, 2022 2 Comments
When Henry II of England was establishing what became the Common Law system in his realm in the twelfth century there was no doubt that assault and trespass were causes for action in the courts. Anyone viewing the video of the US Capitol on January 6, 2020 would not have to be a law enforcement officer or a lawyer to recognize the assault and trespass that took place. There was no discourse, political or otherwise, and it definitely was not legitimate. Blood was spilled and property was damaged. Calls for lynching or shooting public officials are not part of "legitimate political discourse".
If you're going to do Hitler 2.0, you need better speech writers and decent set designers. Also, find a more charismatic leader who is at least able to read the speeches and not wander into a fantasy world of non sequiturs and petty grievances.
February 5, 2022 3 Comments

It's the first Saturday in February which would normally be the start of the Yukon Quest 1000 mile sled dog race, but this year instead of cancelling everything as they did last year, they are running 4 races, two in the Yukon and two in Alaska. The border between the US and Canada is not fully open. They are using the northern course and running a 300 and 100 in the Yukon and a 200 and 550 in Alaska. The reasoning was that if the Covid-19 restrictions were eased they would run the standard races for an even year. There is racing, but it isn't the real event.
Normally this year would run from Fairbanks to Whitehorse, the easier run as Rosebud/Eagle would be out of the way while teams were fresh. Between disease and climate change the races are going to be forced to change.
February 5, 2022 Comments Off on Yukon Quest 2022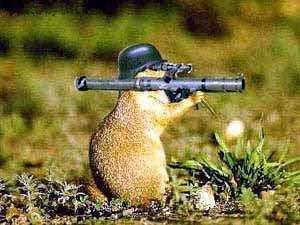 It's Groundhog Day and some of the militant marmots object to being disturbed.
FYI: this is approximately the midpoint between the Winter Solstice and the Vernal Equinox. It is called Imbolc among the Celts, which is why people are interested.
On average groundhogs are right 40% of the time. Flipping a coin has a better average for accuracy. With all of the snow in the Northeast any groundhog smart enough for meteorology will roll over and go back to sleep.
February 2, 2022 Comments Off on Groundhog Day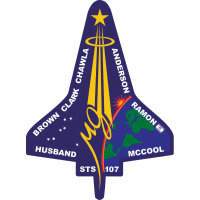 Commander:
Rick Douglas Husband, Colonel, USAF
Pilot:
William C. McCool, Commander, USN
Payload Commander:
Michael P. Anderson, Lieutenant Colonel, USAF
Mission Specialist:
Kalpana Chawla, PhD
David M. Brown, MD, Captain, USN
Laurel Blair Salton Clark, MD, Captain, USN
Payload Specialist:
Ilan Ramon, Colonel, Israel Air Force
NASA now has a Memorial Page honoring those who have been lost in the space program.
February 1, 2022 Comments Off on Columbia