Curiosity Has Landed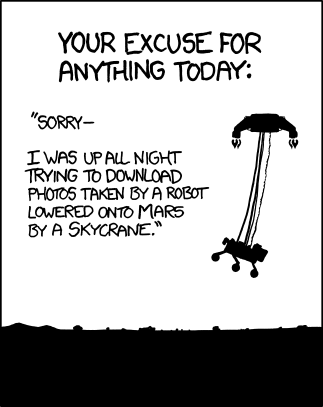 They did it. The rover is safely on Mars and sent back some pictures.
Occasionally the US wins one.
Update: I added the xkcd cartoon, and I would point out that a lot of people and groups not in the US are involved in this effort, including the Canadian Space Agency.
This is basic research, science. This is meant to be shared with everyone to advance everyone's understanding of what's happening. The most important discoveries from this mission, as Dr. John Grunsfeld, a physicist and former astronaut, pointed out during the JPL feed this morning, may be something that no one was even looking for because we didn't even have the information necessary to pose the question.