Dynamic Duos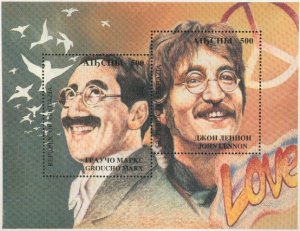 Lower Manhattanite at Group News Blog has some fun in Television For Dummies riffing off of a mistake made at Fox News.
The graphic above is a stamp issued by the "Republik of Abkhazia" celebrating the fall of the Soviet Union. Unfortunately Georgia and Russia are not in agreement over the status of Abkhazia, to the point of deploying troops.
Update: If you are interested, Elayne actually has some of these stamps.