The Good Old Days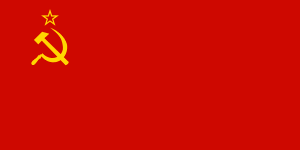 The BBC reports on Russia's Victory Day celebration: Tanks rejoin Moscow V-Day parade
Russian tanks and intercontinental missile launchers have been paraded through Moscow for the first time since the collapse of the USSR.

The Russian leadership has decided to revive the Communist-era custom of featuring military hardware in the annual Victory Day parade.

New President Dmitry Medvedev said the army and navy were getting stronger.

Observers say the point of the parade was to demonstrate that Russia is a serious military force.

The Kremlin insists the event, which marks the defeat of Nazi Germany in 1945, is not meant to threaten anyone.
All of the trappings of the Soviet Union on display are just for historical accuracy not an indication of any policy shift by the government of Russia [nudge, nudge, wink, wink].
Actually, the military display is a bit tired. Topol-Ms [1994] and T-90s [1995] are not exactly "cutting edge", and the military hasn't really benefited from all of the oil revenues, but Vlad [come on, you didn't really think that he gave up any power] wants to remind people of the military options.