Newest Republic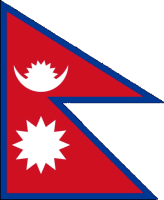 The BBC reports on the world's newest republic: Nepal votes to abolish monarchy
The Himalayan nation of Nepal has become the world's newest republic, ending 240 years of monarchy.

A constituent assembly meeting in the capital, Kathmandu, overwhelmingly voted to abolish royal rule.

The Maoists, the largest party after laying down arms and standing in last month's elections, were committed to ousting King Gyanendra.
While it's tough to lose a family business that has been chugging along for over two centuries, the fact that in 2001 Crown Prince Dipendra killed his parents and a half dozen other members of the royal family in a drunken rage, which resulted in Gyanendra having to take over a job he knew nothing about, did not bode well for the future.