Unacceptable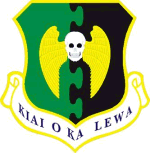 The Associated Press reports that the Air Force wing in nuclear goof has more trouble
BISMARCK, North Dakota (AP) — The Air Force wing blamed for a foul-up in which a bomber mistakenly flew to Louisiana armed with nuclear missiles will have to be retested after coming up short in an inspection.

The Defense Threat Reduction Agency and the Air Force conducted a weeklong inspection of the Minot Air Force Base's 5th Bomb Wing beginning May 16, said a base spokeswoman, Maj. Elizabeth Ortiz.

"It was a very thorough and important inspection that highlighted areas for improvement, especially in areas of training and discipline," Ortiz said. "That's what we're working on and that's where we're focusing on."

The Air Force said it would not release the inspection findings, saying the report was classified. The Air Force Times, citing a copy of the report, said the base received an unsatisfactory grade and inspectors found security breakdowns during mock attacks at the base.

The Air Force Times said inspectors saw a security forces airman playing video games on his cell phone while standing guard at a restricted area. Another airman nearby was "unaware of her duties and responsibilities" during the exercise, the newspaper said.
The 5th Bomb Wing is one of the oldest units in the Air Force. It's motto is in Hawaiian because it was originally formed in Hawaii in 1919. In 2000 it won an Omaha, which is a very big deal for SAC units, and now it can't even perform facility security‽
They knew this was coming and they weren't prepared. This is obviously a total failure of leadership. I don't know what they are teaching in the Air Force Academy these days, although many reports would make me believe that evangelical Christian misogyny is the basis for the "honor code", but it obviously isn't working.
It is time for the Air Force Chief of Staff, commanders of the Air Combat Command, 8th Air Force, and the 5th Bomb Wing to be replaced. If that doesn't produce an improvement, the Air Force may not deserve to survive as a separate entity.
This definitely did not happen under the Strategic Air Command.