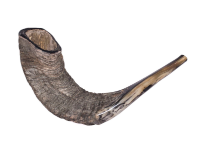 Happy 5782!
At sunset Rosh Hashanah begins, so get your honey, challah, and apples ready.
September 6, 2021 Comments Off on L'shanah Tovah

Position: 23.1N 54.4W [10:00PM CDT 0300UTC].
Movement: Northwest [325°] near 10 mph [17 kph].
Maximum sustained winds: 125 mph [205 kph].
Wind Gusts: 155 mph [250 kph].
Tropical Storm Wind Radius: 185 miles [295 km].
Hurricane Wind Radius: 70 miles [110 km].
Minimum central pressure: 956 mb.
Currently about 900 miles [1445 km] Southeast of Bermuda.
Here's the link for NOAA's latest satellite images.
[For the latest information click on the storm symbol, or go to the CATEGORIES drop-down box below the CALENDAR and select "Hurricanes" for all of the posts related to storms on this site.]
September 6, 2021 Comments Off on Hurricane Larry – Day 7
In any celebration of Labor Day I'm at a slight disadvantage because for a big chunk of my life it was celebrated as May Day where I was living.
It is rather unique, as it is the only holiday I'm aware of that was imported from Canada where it's spelled Labour Day.
When I was an elementary school student, it marked the end of summer and beginning of school, but it is a rare holiday in the South as there is no tradition of blowing things up in celebration. There is also no tradition of honoring labor in the South, and labor unions are considered communist conspiracies.
September 6, 2021 Comments Off on Labor Day