Posts from —
November 2021
While it wasn't officially over until today, There has been no activity since November 8 when Wanda faded. 2021 joins 2005 and 2020 as the only seasons that used all 21 names allotted for the season.
There were two Subtropical Storms, twelve Tropical Storms, and seven Hurricanes with four of the Hurricanes rated as Major (Category 3 or higher).
The Gulf Coast saw six landfalls: one on the Texas/Louisiana border, two in Eastern Louisiana, and three in the Eastern Time Zone of the Florida Panhandle. Rhode Island and South Carolina had one landfall each.
The season started early when Tropical Storm Ana showed up in the third week of May. There is a La Niña in the Pacific, which usually results in a quiet Atlantic. That would be a nice change, but avoid wagering on the way things used to work.
November 30, 2021 2 Comments


Happy Hanukkah to my Jewish friends. I miss the latkes and jelly doughnuts my roommates received for the holiday at college. [Their grandmothers were afraid they wouldn't celebrate or couldn't get "real" food at that terrible Baptist university.] It was a great break.
One of the nice things about Hanukkah is that there are established "gifts", so you don't have to rack your brains about what to get: a card and gelt covers just about everyone.
General background at Wikipedia's entry for Hanukkah and even more at Chabad's Chanukah page.
[Note: on the Jewish calendar the day changes at sundown, not midnight.]
November 28, 2021 Comments Off on Happy Hanukkah!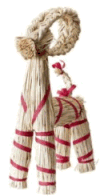 Today is the First Sunday of Advent which means you should have made your Christmas Pudding and Why Now? is pleased to present the Fifty-fifth version of the Gävlebocken, The biggest Christmas Goat in the world [now on Twitter @Gavlebocken].
From Steve Bates of Yellow Doggerel Something in the comments from 2006:
Why build a giant goat of straw,
Which most of us would scarcely note?
Some, though, defy the very law,
To vandalize the Gävle Goat.

In some years, they used wayward cars;
In others, flaming arrows smote.
This year's survives, although with scars…
A fact that gets some people's goat.

A webcam and some watchful eyes,
A flame-retardant second coat,
Should save it… unless Dubya spies
The thing, and claims it's his pet goat!

– SB the YSS
November 28, 2021 Comments Off on Mer Jul i Gävle

Yes, it's the time of year when the Sun dies and must be re-born through an elaborate ceremony that involves some form or type of sacrifice, such as finding gifts for people you can't stand and smiling brightly as you receive yet another gift based on an urban legend that you actually like truly stomach-wrenching color combinations.
Of course there was a time when the Solstice sacrifices were more visceral and the evergreen was covered in things that pleased only ravens and such, but we have put all that behind us by opting for the possibility of electrocuting one another and causing chaos on the power grid.
What a brilliant idea: moving a large supply of pre-kindling soaked with highly flammable resins into your house, loading it down with petrochemical-based ornaments, lacing it with heat-producing electrical devices, and surrounding the base with cardboard boxes and tissue paper. You just can't have a traditional celebration without a proto-bonfire in your living room.
I do think that followers of Mithras might want to curtail their typical birthday service in light of Mad-Cow Disease, but global warming will certainly make the services in the oak wood in traditional druidic robes more comfortable.
When you put up your stocking on the mantel and put out the turnips for Gouger, Rooter, Tusker, and Snouter as well as the pork pie and sherry for the Hogfather, you can rest assured the Sun will come up, because it just slipped around back to return the lager it rented.
Enjoy! You have nothing to fear, except that sniveling little creep with the camera/phone at the office party or the eggnog that was put out rather early causing you to suspect that the bits on top aren't nutmeg. [The pictures probably won't appear on the 'Net and the brandy will surely take care of the salmonella.]
A Calendar of Coming Events
November 27, 2021 Comments Off on Happy NODWISH™

If your celebration involved the death of a turkey, thank you.
People have more freedom to gather in person this year than under the misrule of the TFG so emergency rooms will see injuries involving serving forks and carving knives again. The price of fuel has been dropping and even in my outpost of minimum civilization the only noticeable shortages are breakfast cookies in one grocery store and sports drinks in another.
As is traditional the WKRP Turkey Drop and/or the original recording of Alice's Restaurant.
November 25, 2021 6 Comments
It was afternoon and I was on my way to a chemistry class. I had stopped for a drink of water when the news came over the speakers in the classrooms.
For those who weren't alive at the time: remember what you felt on September 11, 2001 for a taste of November 22, 1963. It was a massive change for the worldview of my generation and it marked the beginning of a period of disruption and decline in the civility of American society. Arthur had died and Camelot fell.
At his inauguration John Kennedy made the point: "If a free society cannot help the many who are poor, it cannot save the few who are rich."
The colors of my world will never be as bright as they were on November 21, 1963. Now we have COVID-19 and the Trump MAGAts…
November 22, 2021 Comments Off on JFK
I started doing this 17 years ago after the American electorate committed an act of supreme self destruction and gave the Shrubbery a second 4 years to screw things up. It would appear that people are becoming aware that Republicans just can't help themselves and attempt to destroy the nation every time they are given a chance to sit in the Oval Office.
Clinton left the Shrubbery with budget surpluses and the Shrubbery left Obama with the Global Financial Crisis. Obama left Trump with a growing economy and Trump leaves Biden with a crippled economy and over a quarter million dead Americans.
As long as I can I will respond to the important things: the World Cup, the Iditarod & Yukon Quest, Tour de France, and tropical storms.
Politics are the static on life's radio, so you have to deal with them. You try to ignore them until you can no longer hear the music.
November 21, 2021 16 Comments
I was pretty much out of commission for 10 days with bronchitis and the side effects of one of the medications I was prescribed. I'm back but not to the same level prior to being knocked down. Getting old is not for wimps.
I have been watching the world from the viewpoint of a computer screen and trying to manage some repairs without being able to get around, so I decided to reward myself. I ordered a Raspberry Pi 4 with 8 GB of memory to run Ubuntu as it is obvious that Microsoft is going to make my Win 10 machine obsolete.
The Pi was supposed to arrive today according to e-mails, but it didn't appear so I checked on the tracking. It started out down near Miami and got sent to um… Philadelphia (the one in Pennsylvania). It was then sent to Kentucky and is on the road to who knows where. I don't actually care that it will get here a day later, except that I don't want to leave a package on my front stoop. Someone might try to steal it and ammunition is expensive. The paperwork is also annoying – they frown on just throwing bodies in the green bins.
I have been using the outside pickup options where available as DeMentis is still trying to kill the GQP base. The Caudillo de Mar-a-Lago is not pleased with the unGovernor's rise in the polling and will probably burst his Presidential dreams, or even his reelection as Governor.
Back to shopping for the bits and pieces that are holding this place together.
November 16, 2021 Comments Off on Still Alive

One hundred and three years ago at the eleventh hour of the eleventh day of the eleventh month in 1918 the guns fell silent. The Great War, The War to End All Wars, was over…for a couple of decades.
The red poppies of Flanders fields became a symbol of that war and the veterans that returned from it. Known as Remembrance Day in much of the world, the poppies will be in evidence. Remembrance Day observances have more in common with the American Memorial Day as a day to honor those who have died in war.
First called Armistice Day in the United States, the name was changed to Veterans Day, and its purpose changed to honoring those who are serving, or have served in the military. The change was made to avoid a conflict with the existing Memorial Day observance that goes back to the Civil War era.
A heart felt salute to everyone who managed to survive basic training. We can hope that sooner, rather than later, there will be no need for another generation to put on uniforms.
November 11, 2021 Comments Off on Veterans Day

Position: 37.8N 36.8W [ 9:00AM CST 1500UTC].
Movement: Northeast [045°] near 25 mph [41 kph].
Maximum sustained winds: 40 mph [ 65 kph].
Wind Gusts: 50 mph [ 80 kph].
Gale-force 34-kt Wind Radius: 70 miles [110 km].
Minimum central pressure: 1003 mb.
Currently about 380 miles [ 610 km] West-Northwest of the Azores.
This is the last public advisory issued by the National Hurricane Center on this system.
Here's the link for NOAA's latest satellite images.
[For the latest information click on the storm symbol, or go to the CATEGORIES drop-down box below the CALENDAR and select "Hurricanes" for all of the posts related to storms on this site.]
November 7, 2021 Comments Off on Post-Tropical Cyclone Wanda – Day 8

Position: 37.8N 36.8W [10:00PM CDT 0300UTC].
Movement: Northeast [050°] near 14 mph [22 kph].
Maximum sustained winds: 40 mph [ 65 kph].
Wind Gusts: 50 mph [ 80 kph].
Tropical Storm Wind Radius: 45 miles [ 75 km].
Minimum central pressure: 1003 mb ↑.
Currently about 535 miles [ 860 km] West of the Azores.
Here's the link for NOAA's latest satellite images.
[For the latest information click on the storm symbol, or go to the CATEGORIES drop-down box below the CALENDAR and select "Hurricanes" for all of the posts related to storms on this site.]
November 6, 2021 Comments Off on Tropical Storm Wanda – Day 7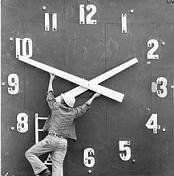 Daylight Savings Time will end in the US Sunday morning, November 7th at 2AM. It will become 1AM and you get an extra hour of sleep, unless you work the "graveyard shift" or forget.
"Fall back – Spring ahead"
November 6, 2021 2 Comments

Position: 38.0N 38.1W [10:00PM CDT 0300UTC].
Movement: South [185°] near 9 mph [15 kph].
Maximum sustained winds: 50 mph [ 85 kph].
Wind Gusts: 60 mph [ 95 kph].
Tropical Storm Wind Radius: 105 miles [165 km].
Minimum central pressure: 998 mb ↑.
Currently about 605 miles [ 970 km] West of the Azores.
Here's the link for NOAA's latest satellite images.
[For the latest information click on the storm symbol, or go to the CATEGORIES drop-down box below the CALENDAR and select "Hurricanes" for all of the posts related to storms on this site.]
November 5, 2021 Comments Off on Tropical Storm Wanda – Day 6

Remember, remember the fifth of November
Gunpowder, treason and plot.
I see no reason why gunpowder, treason
Should ever be forgot.
The British are celebrating the anniversary of the thwarting of the Gunpowder Plot.
A group of English Catholic conspirators including an explosives expert, Guy Fawkes, stashed 36 barrels of gunpowder in the basement of the Parliament building with the intent of blowing up the members of Parliament and King James I during the official opening of Parliament on November 5th, 1605.
Bonfire Night is celebrated with bonfires and fireworks. Effigies of Guy Fawkes, and occasionally the Pope, are traditionally thrown on the fires. Effigies of modern politicians have made their appearances at the celebration.
As Robert Cecil was involved, I doubt anyone will ever know the truth about the plot.
November 5, 2021 Comments Off on Happy Bonfire Night