CBS posted an AP story on California wildfires. They are popping up everywhere since the temperatures went up and the humidity dropped.
CalFire Incident Information and the Enplan Wildfire Viewer show them popping up the length of the state.
The fire conditions are so extreme at the moment that almost anything, a hot catalytic converter in the grass, sparks from a string trimmer, the exhaust from an off-road vehicle, as well as lightning and human stupidity can cause a wildfire to erupt.  The brush is like a lake of gasoline, waiting for anything to become an inferno.
Update: Here's the InciWeb on the Station Fire in the Angeles National Forest that is causing the most current concern as it just exploded today and is a possible threat to thousands of structures at the edge of the Forest.
This is the latest LA Times reporting on the fire which they identify as the La Cañada-Flintridge fire.
[For more information go to the CATEGORIES drop-down box below the CALENDAR and select "Fires" for all of the posts related to wildfires on this site.]
August 29, 2009 9 Comments
The BBC reports on the competition: Murdoch attack on 'dominant' BBC
News Corporation's James Murdoch has said that a "dominant" BBC threatens independent journalism in the UK.

The chairman of the media giant in Europe, which owns the Times and Sun, also blamed the UK government for regulating the media "with relish".

"The expansion of state-sponsored journalism is a threat to the plurality and independence of news provision," he told the Edinburgh Television Festival.

The scope of the BBC's activities and ambitions was "chilling", he added.

Organisations like the BBC, funded by the licence fee, as well as Channel 4 and Ofcom, made it harder for other broadcasters to survive, he argued.
…
August 29, 2009 2 Comments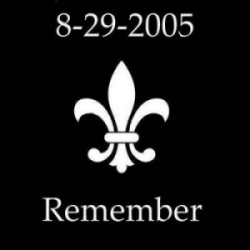 It wasn't the storm, it was the levees.
It wasn't Nature, it was man.
The Weather Underground's Hurricane Katrina tracking map.
An animation of the National Hurricane Center's tracking maps.
The track on Google map from the Central Florida Hurricane Center so you can see exactly where the storm struck, and it wasn't New Orleans.
Katrina did have top sustained winds of 175 mph with a pressure of 902 millibars, a Category 5 storm, but that was in the central Gulf of Mexico. It came ashore as a Category 3 hurricane to the East of New Orleans. There was minimal wind damage in the city from the hurricane.
Wikipedia has a nice article on Katrina, without going totally technical on the science behind hurricanes.
August 29, 2009 6 Comments