Via Adrastos at First Draft –
Roger Ebert on Twitter: "Seven GOP Presidential hopefuls debate tonight; party still searching for Snow White."
CNN must be really hurting for content to carry this now.
June 14, 2011 Comments Off on All That Needs To Be Said
A heads up on visiting Balloon Juice – my ESET virus software just had a hissy fit over something in a .jpg file on the site, and told me to leave immediately. I went there from Atrios on a link about Brooks.
It is the first time that ESET has reacted to a site like that so I didn't take the time to get the entire name, I left. I would note that Firefox told me that there was something on the site that required an additional plug-in, which may or may not be related. ESET recognized the specific type of threat, so it is something in the virus data base, not just a "bad feeling" caution that it sometimes issues when encountering something new.
Also, Java popped up in my tray, so something was attempting to run more than a script.
June 14, 2011 44 Comments
A number of people have been posting about the absurdity of the White House attempting to save money by eliminating web sites, like FiddlinForesters.gov [already gone] and DesertTortoise.gov.
I would like to point out that most people are wildly overestimating the potential savings of these actions by assuming those sites are paying commercial rates for domain registration. The registrar for the .gov Top Level Domain is the General Services Administration, not GoDaddy or Network Solutions. You have to be in the Federal government to register a site as .gov, .fed.us, and some others. The cost is the time to fill out the paperwork, and the storage and bandwidth charge on the .gov root server. The hosting costs for a .gov website are the costs of storage and bandwidth use, which in the case of the now gone FiddlinForesters.gov probably didn't make it to a dollar in the 5+ years of its existence.
Bottom line – Zero and his faithful companion, Slow Joe, are literally nickel and dime-ing in this misdirected effort.
Oh, yes, given that the Department of Defense has been a major cause of the near extinction of the Mojave Desert Tortoise, the web site might be part of a court settlement with environmental groups over the matter, so I wouldn't be too quick to pull the plug. It is a joint site of the DoD and the Fish and Wildlife Service with links to various groups concerned with the well-being of the tortoise.
Wasn't Zero supposed to be technology aware?
June 14, 2011 4 Comments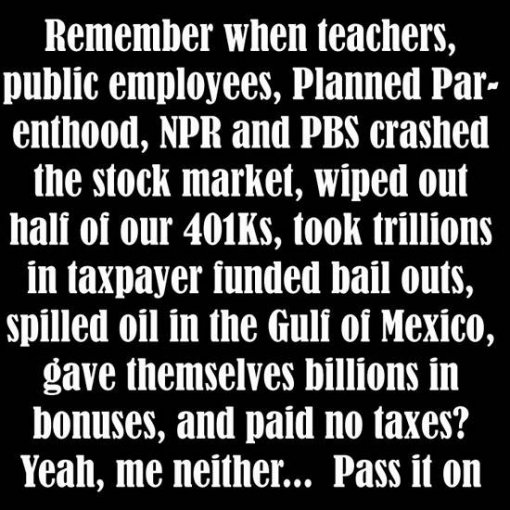 Via Mustang Bobby.
June 14, 2011 10 Comments

While the firefighters have managed to achieve 18% containment, the fire has grown into the largest wildfire on record for the state of Arizona, taking the top spot from the Rodeo-Chediski Fire of 2002.
Information from the current Wallow Fire InciWeb Page
Date Started: 5/29/2011
Location: Apache, Navajo, Graham, and Greenlee Counties, San Carlos and White Mountain Apache Reservations, Arizona; Catron County, New Mexico
Cause: Human – under investigation
Size: 469,407 acres [733 miles² 1900 km²] based on infrared data
Percent Contained: 18%
Injuries to Date: 7
Residences: 2,714 threatened; 32 destroyed; 5 damaged
Commercial Property: 473 threatened; 4 destroyed
Outbuildings: 1,216 threatened; 36 destroyed; 1 damaged
Other: 1 truck destroyed
Number of Personnel: Approximately 4,734 including 24 hotshot crews and 77 hand crews
Equipment: 20 dozers, 333 engines, 73 watertenders
Aircraft: 20 helicopters, 5 air tankers, DC-10
Incident Commander: Jim Loach, Area Command Team 3
June 14, 2011 2 Comments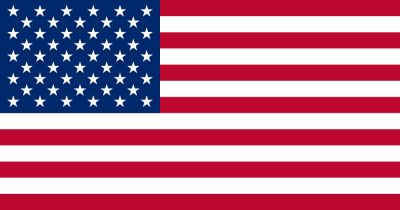 Adopted as the flag of the United States of America by the Flag Resolution of 1777 enacted on 14 June, 1777.
The flag was first flown from Fort Stanwix, on the site of the present city of Rome, New York, on August 3, 1777. It was first under fire three days later in the Battle of Oriskany, August 6, 1777.
An official flag has a rise to run ratio of 1 to 1.9 [the flag should be 1.9 times as long as it is high] with the canton [the dark blue part] that rises over the top seven stripes with a run of 40% of the flag's run.
The only time you will see a "correct" US Flag is if you see the official colors of a military unit. Most flags are 3'X5′ or 4'X6′ instead of 3'X5.7′ or 4'X7.6′.
Frances Bellamy, the Baptist minister and socialist who wrote the Pledge of Allegiance was from Rome, New York.
June 14, 2011 Comments Off on Flag Day