Terry at Nitpicker has been plumbing the depths and dredged up: John Hinderaker: Media Analyst.
The premise of the Hinderaker piece is that Dr. William Gray doesn't believe in the global climate change, and since Hinderaker considers Dr. Gray "the world's leading expert in the science of forecasting hurricanes," everything Al Gore says is wrong.
I'm well aware of Dr. Gray and his work. For years he provided some of the best predictions for tropical weather that were available. He built an excellent model based on the information he had, and made his name on that model. The problem is that the model doesn't seem to work anymore. The assumptions on which the model is based are now untrustworthy.
In his April, 2005 typhoon forecast, Dr. Gray's model predicted:
13 named storms
7 hurricanes
3 intense hurricanes
41% probability of a major hurricane landfall on the Gulf Coast from the Florida Panhandle westward to Brownsville, Texas.
The actual 2005 hurricane season produced:
April 8, 2007 7 Comments
Florida License Plates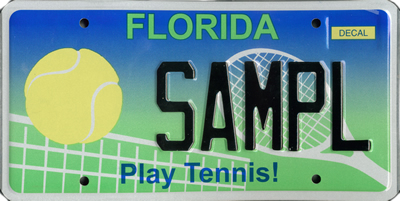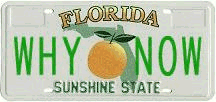 A weekend feature of Why Now.
April 8, 2007 7 Comments