Who Do You Hate Less?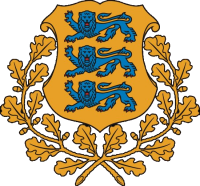 The BBC reports on the continuing problems in the Estonian capital: Tallinn tense after deadly riots.
You have to look at history to understand this, even the Wikipedia entry has the salient details.
The Estonian government is removing a monument put up in Tallinn by the Soviets to mark the "liberation of Estonia from the Nazis by the Red Army."
What most people don't realize is that a lot of Estonians viewed the invasion of the Wehrmacht during Operation Barbarossa as liberation from the Soviets. When the Soviets re-took the area they faced Waffen SS units manned by Estonians, Latvians, and Lithuanians.
When you are dealing with a situation that began with an agreement between Hitler and Stalin that resulted in the occupation of your country by Stalin, the fact that Hitler pushed Stalin out, is not necessarily bad, and the return of Stalin is not necessarily good.
The Estonians don't like Russians. The Soviet occupation was brutal, and the Estonians are in no mood to forgive and forget. It is absurd of the Russians to think they would.