How You Fight Terrorism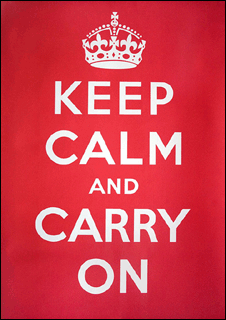 Hair-trigger reactions to failed plots, that seek to increase everyone's worry for political gain is not how you fight terrorism, that is how you help terrorists succeed.
The terrorists want to make you afraid. If you live in fear, they have won.
The system worked. No one died and the terrorist was arrested. The people who are freaking out in the media are giving him the victory he was too incompetent to win on his own. Now is the time for ridicule, not "tough measures". The measures should be taken later, without fanfare, when the bad guys think they have gotten away with something. Such measures are best delivered in person, so there is no mistaking why it happened.