On my sample ballot for the election there are a dozen names listed as running for President, not just Zero and Rmoney. CBS has a piece, So who else is running for president?, that offers short descriptions of four of those candidates: Green Party candidate Jill Stein; Justice Party candidate and former Salt Lake City Mayor Rocky Anderson; Libertarian Party candidate and former New Mexico Governor Gary Johnson; and Constitution Party candidate and former Congressman Virgil Goode. [My list is in political order from the Left to the Right.]
The Republicans are worried that Gary Johnson will pull votes away from Rmoney in several states, and about the effect of Virgil Goode in Virginia. The Party worked to keep Gary Johnson out of the debates during the primary, and tried to block him from qualifying in several states.
The two major parties do everything they can to preserve their lock on power.
Jill Stein keeps getting arrested for trying to break into the process. The major parties don't want that to happen.
October 19, 2012 2 Comments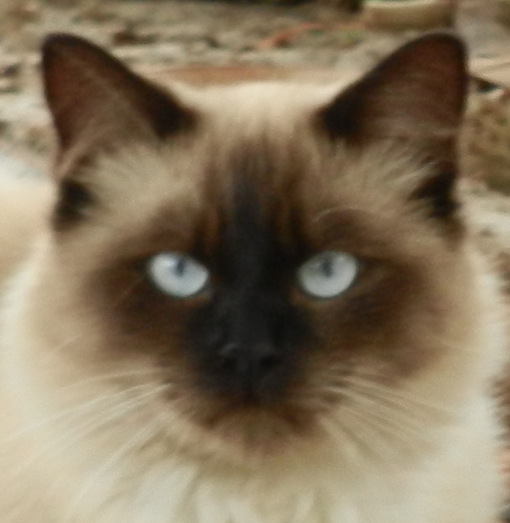 Ellroon wondered if today's cat was a "Grumpy Cat", so I went back to the original photo to get a larger version of just his face … and yeah, he looks grumpy.
He isn't really, but that down-turned mouth is part of the Siamese-Persian cross that produces a Himalayan. While he was spared the Persian nose, he definitely has the mouth along with the fluffy coat.
October 19, 2012 2 Comments
Neighborhood Watch-er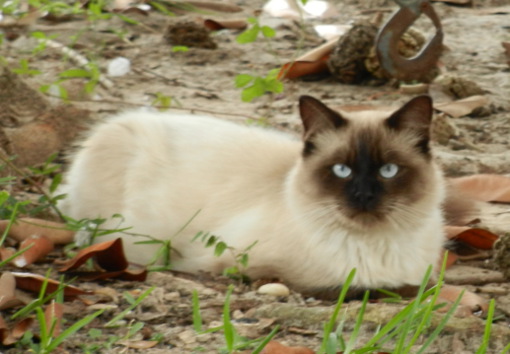 I see everything…
[Editor: This gentleman arrived at my next door neighbor's house one day and decided it met his requirements. As he looked well cared for and had no fear of people, I assume he was abandoned by his former 'staff'.]
October 19, 2012 7 Comments