MsExPat at Corrente reports from Hong Kong that Snowden Sends a Communique from Moscow. The basic message is that the government is afraid that people are going to get angry about being spied upon by their government.
Charlie Pierce notes in The Snowden Effect, Continued, that the administration is lying to Congress as well as the American people about what they are doing, and are finally being forced to admit it.
And in Joining the Ranks of Outlaw Regimes, 'Noz notes that in bugging the EU offices the US has violated US law because we signed the Vienna Convention that forbids that sort of thing.
Before this is over the US is going to save a lot of money as US personal are told to leave and US facilities are shut down by Europe. It's to the point that the only thing from the US that the Europeans may be willing to accept is Edward Snowden. The Green Party in Germany has already suggested it.
Angela Merkel grew up in East Germany and was well aware of the activities of the Stasi, so she is not likely to downplay what the US has been doing. She has political problems of her own and isn't going to borrow any from the US.
July 1, 2013 21 Comments

Ajaccio to Calvi
Distance: 145.5 kilometers.
Stage three is for the mountain climbers. You start with a category 4 climb, Col de San Bastiano, then drop back down for the only flat part of the run, which includes a sprint. Having gotten your legs stretched in the sprint it is time for a category 3 climb up Col de San Martino, a descent followed by the category 3 climb up Côte de Porto. Côte de Porto looks insignificant, only 161 meters high, but the road is much steeper than the two climbs that precede it. It is followed by 25 km of hills that don't quite make it to the category 4 status. Waiting for you after all of the 'hills' is the category 2 climb over Col de Marsolino. The good news is after you crawl to the top, you can coast down to the finish line, for the end of your Corsican adventure.
Jan Bakelants hung on to his one second overall lead for another stage until the team time trials in Nice. Peter Sagan took the Green, but didn't quite have the strength to overtake Simon Gerrans at the finish line. Simon Clarke earned his Red numbers helping to set up his teammate, Gerrans for the stage win, and harvested enough points to be second for the Polka Dot.
Two riders failed to finish as the injuries take their toll. Geraint Thomas is still riding despite a pelvic fracture, probably hair-line, that will get much worse if he has another accident.

Jan Bakelants ( Bel – RLT – 042 ) [Yellow] 12h 21′ 27″


Peter Sagan ( Svk – CAN – 011 ) [Green] 74 points


Pierre Rolland ( Fra – EUC – 051 ) [Polka Dot] 10 points


Michal Kwiatkowski ( Pol – OPQ – 153 ) 4 [White]
Team: RadioShack-Leopard ( RLT – 041-049 ) [Yellow numbers]
Stage winner: Simon Gerrans ( Aus – OGE – 181 )
Combative: Simon Clarke ( Aus – OGE – 183 ) [Red numbers]
Top Ten:
1 Jan Bakelants ( Bel – RLT – 042 )
2 Julien Simon ( Fra – SOJ – 218 ) + 00′ 01″
3 Simon Gerrans ( Aus – OGE – 181 ) + 00′ 01″
4 Michal Kwiatkowski ( Pol – OPQ – 153 ) + 00′ 01″
5 Edvald Boasson Hagen ( Nor – SKY – 002 ) + 00′ 01″
6 Daryl Impey ( RSA – OGE – 185 ) + 00′ 01″
7 David Millar ( GB – GRS – 176 ) + 00′ 01″
8 Sergey Lagutin ( Uzb – VCD – 206 ) + 00′ 01″
9 Cadel Evans ( Aus – BMC – 031 ) + 00′ 01″
10 Romain Bardet ( Fra – ALM – 082 ) + 00′ 01″
The Rest of the Top 30:
[Read more →]
July 1, 2013 Comments Off on Le Tour 100 – Stage 3
La fête du
Canada
Day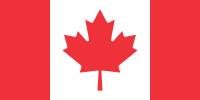 Thank you for not yet building a fence along your southern or western border, and for brewing great beer.
July 1, 2013 9 Comments