Weapons of Mass Embarrassment? The Texas legislature is confiscating sanity napkins from the public watching the latest attempt to impose 'Sharia law' on the women of Texas. Apparently they can carry guns if they have a concealed weapons permit, but not Kotex.
I think that pretty much separates the 'Lege' from anything in the same galaxy as reality.
The government is still trying to frame the narrative about Edward Snowden, but the Washington Post article that Marcy Wheeler read accidentally confirms the New York Times conclusion that Snowden wasn't a systems administrator, but a hacker.
The article talks about concerns that Snowden will reveal sources and methods involved in hacking into Chinese systems. Snowden wasn't the one who told people that we were hacking, that was General Alexander bragging about US Cyber Command, and MI6 bragging about substituting a cupcake recipe for an explosives recipe in the Aspire magazine site. Snowden has stayed with hoovering up the data of innocent people, not going after legitimate targets.
A systems administrator would see the data from hacking on the system, but that wouldn't indicate the source of the data, or how it was obtained, only who 'owned' it on the system.
July 12, 2013 Comments Off on Points Of Interest

Tours to Saint-Amand-Montrond
Distance: 173 kilometers.
Although it has the category 4 Côte de Crotz the course will still favor sprinters, with the possibility of another pile up at the finish. The Alps are coming up.
Mark Cavendish made up for yesterday and won the stage and the Red Numbers. He is now tied for third place for the all-time number of stages won with André Leducq at 25 stages.
While the Jerseys didn't change backs, it was a terrible stage for Alejandro Valverde and the Movistar team caused by a flat tire. Valverde went from second to 16th losing around 8 minutes on a day when Chris Froome lost a minute of his overall lead.
In addition to losing a minute from his lead, Froome also lost the help of Edvald Boasson Hagen who didn't start as result of injuries received in yesterday's crash at the finish.

Christopher Froome ( GB – SKY – 001 ) [Yellow] 51h 00′ 30″


Peter Sagan ( Svk – CAN – 011 ) [Green] 357 points


Pierre Rolland ( Fra – EUC – 051 ) [Polka Dot] 50 points


Michal Kwiatkowski ( Pol – OPQ – 153 ) 7 [White]
Team: Saxo-Tinkoff ( TST – 091-099 ) [Yellow numbers]
Stage winner: Mark Cavendish ( GB – OPQ – 151 )
Combative: Mark Cavendish ( GB – OPQ – 151 ) [Red numbers]
Top Ten:
1 Christopher Froome ( GB – SKY – 001 )
2 Bauke Mollema ( Ned – BEL – 164 ) + 02′ 28″
3 Alberto Contador ( Esp – TST – 091 ) + 02′ 45″
4 Roman Kreuziger ( Cze – TST – 094 ) + 02′ 48″
5 Laurens Ten Dam ( Ned – BEL – 167 ) + 03′ 01″
6 Jakob Fuglsang ( Den – EUC – 063 ) + 04′ 39″
7 Michal Kwiatkowski ( Pol – OPQ – 153 ) + 04′ 44″
8 Nairo Alexander Quintana Rojas ( Col – MOV – 128 ) + 05′ 18″
9 Jean-Christophe Péraud ( Fra – ALM – 081 ) + 05′ 39″
10 Joaquin Rodriguez Oliver ( Esp – KAT – 101 ) + 05′ 48″
The Rest of the Top 30:
[Read more →]
July 12, 2013 Comments Off on Le Tour 100 – Stage 13
Froggy Weather II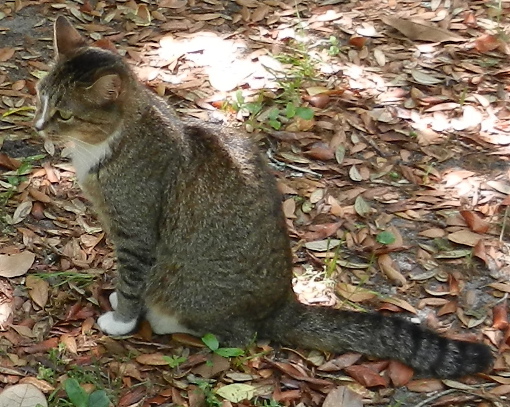 So, this is sunshine…
[Editor: Froggy was outside earlier this week on the day the sun appeared for a short time. We were actually without rain for three days, but were rescued from the possible death of the mildew when it started raining again yesterday.]
[Note: Our average rainfall for the entire month of July is 6.18 inches. So far through today we have had 8.67 inches.]
July 12, 2013 4 Comments