Vaison-la-Romaine to Gap
Distance: 168 kilometers.
After a rest day in Provence, today's stage should be interesting. It starts with a category 3 followed by a category 2 climb, then a downhill slope to the middle of the stage. The slope then heads uphill for the sprint, and ends going over the category 2 Col de Manse with a downhill sprint to the finish.
It was Rui Alberto Costa day on the Tour. He won the stage, the Red Numbers, and moved up 9 places in the standings by cutting his deficit by about 11 minutes.
Meanwhile, back in the peloton, Alberto Contador went on the attack against Chris Froome and almost eliminated both of them with a crash on the descent. To make matters even more wonderful, Alberto decided to award a hand-gesture to Nairo Quintana for attacking while he was trying to come back from his own screw-up. Alberto gained a bit of infamy for doing the same thing during the 2010 Tour, and winning the Yellow as a result, while Quintana didn't reduce his deficit at all.
Thibaut Pinot of FDR and Danny Van Poppel of VCD didn't start. Pinot has a sore throat, but he said it was more a matter of too much stress being the team captain in only his second Tour and anxiety over the descent speeds. Danny is only 19, and the team didn't want to risk his development by over-stressing his body at this point.
The second Individual Time Trial tomorrow.

Christopher Froome ( GB – SKY – 001 ) [Yellow] 65h 15′ 36″


Peter Sagan ( Svk – CAN – 011 ) [Green] 377 points


Mikel Nieve Iturralde ( Esp – EUS – 116 ) [Polka Dot] 83 points [Froome]


Nairo Alexander Quintana Rojas ( Col – MOV – 128 ) 5 [White]
Team: RadioShack Leopard ( RLT – 041-049 ) [Yellow numbers]
Stage winner: Rui Alberto Costa ( Por – MOV – 124 )
Combative: Rui Alberto Costa ( Por – MOV – 124 ) [Red numbers]
Top Ten:
1 Christopher Froome ( GB – SKY – 001 )
2 Bauke Mollema ( Ned – BEL – 164 ) + 04′ 14″
3 Alberto Contador ( Esp – TST – 091 ) + 04′ 25″
4 Roman Kreuziger ( Cze – TST – 094 ) + 04′ 28″
5 Nairo Alexander Quintana Rojas ( Col – MOV – 128 ) + 05′ 47″
6 Laurens Ten Dam ( Ned – BEL – 167 ) + 05′ 54″
7 Joaquin Rodriguez Oliver ( Esp – KAT – 101 ) + 07′ 11″
8 Jakob Fuglsang ( Den – EUC – 063 ) + 07′ 22″
9 Jean-Christophe Péraud ( Fra – ALM – 081 ) + 08′ 47″
10 Daniel Martin ( Irl – GRS – 175 ) + 09′ 28″
The Rest of the Top 30:
[Read more →]
July 16, 2013 Comments Off on Le Tour 100 – Stage 16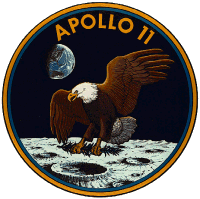 Apollo 11
Commander:
Neil A. Armstrong
Pilot: Columbia Command Module
Michael Collins, Lieutenant Colonel, USAF
Pilot: Eagle Lunar Module
Edwin E. "Buzz" Aldrin, Jr., Colonel, USAF
Launched: 16 July 1969 UT 13:32:00 (08:32:00 CDT)
Landed on Moon: 20 July 1969 UT 20:17:40 (15:17:40 CDT)
Landing Site: Mare Tranquillitatis – Sea of Tranquility (0.67 N, 23.47 E)
Returned to Earth: 24 July 1969 UT 16:50:35 (11:50:35 CDT)
July 16, 2013 43 Comments