More Gopherwood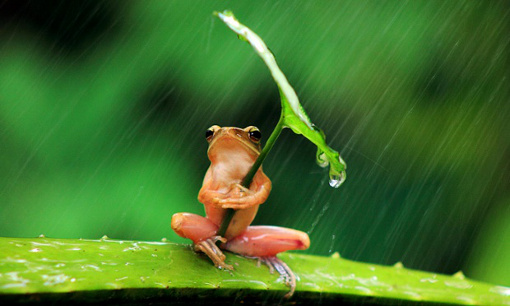 So I was going to complain yesterday about having received a foot of rain this month, but other things intruded. So now I'm going to complain about having had a foot and a half of rain this month, when we used to average 6 inches of rain for all of July, usually because a tropical storm came through.
We got 5½ of those inches tonight between 6:15 and 7:15PM from a line of thunderstorms that passed through. There might have been thunder, but I didn't hear any over the sound of all the water hitting the roof.
Tomorrow I hope it clears long enough for me to get a picture of the lichen growing on my mailbox. It is the same lichen you normally see on live oaks, but there it is on a white metal mailbox, nominally out in direct sunlight.
We have to do something to slow down climate change.
Note: Frog with 'umbrella' stolen from Naked Capitalism.