B-2 Crash Report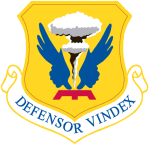 The Associated Press reports that the Air Force investigation has determined that Moisture caused $1.4 billion bomber crash
HICKAM AIR FORCE BASE, Hawaii (AP) — The Air Force said the first crash of a B-2 stealth bomber was caused by moisture in sensors and estimated the loss of the aircraft at $1.4 billion.

The crash probably could have been avoided if knowledge of a technique to evaporate the moisture had been disseminated throughout the B-2 program, Maj. Gen. Floyd L. Carpenter, who headed an accident investigation board, said Thursday.

The Spirit of Kansas abruptly pitched up, rolled and yawed to the left February 23 before plunging to the ground at Andersen Air Force Base on the island of Guam. Both pilots ejected safely just after the left wing made contact with the ground; it was the first crash since the maiden B-2 flights nearly 20 years ago.

"It was just by the grace of God that they were safe, and the good [ejection] system," Carpenter said.

Water distorted preflight readings in three of the plane's 24 sensors, making the aircraft's control computer force the B-2 to pitch up on takeoff, resulting in a stall and subsequent crash.

Carpenter said the pilots and crew followed procedures and "the aircraft actually performed as it was designed. In other words, all the systems were functioning normally."

However, a technique learned by some two years ago that had gone widely unknown and unadopted probably would have prevented the crash, Carpenter said. The technique essentially heats the sensors and evaporates any moisture before data calibrations.
Danger Room has the video. The second B-2 taking off is the crash film.
All B-2 Spirits are assigned to the 509th Bomb Wing at Whiteman Air Force Base in Missouri, and are under the Eighth Air Force, which is under Air Combat Command, who you will remember from my tirade about the abysmal performance of the 5th Bomb Wing.
What is being said is that this aircraft self-destructs at a cost of $1.4 billion if it is subjected to DEW‽ They are also saying that the Air Force has known about this problem for two years and a has work-around, but in those two years not everyone in the single wing that has these aircraft knows about it.
Every aircraft in the Air Force has a checklist that is used to ensure that you don't forget anything during take-offs and landings. No matter how many thousands of hours you have in a aircraft you are required to follow the checklist. Apparently in two years no one was able to update the checklists for 21 aircraft stationed at the same base in the same wing.