Because of drought conditions we are currently battling wildfires in Butte County, Monterey County, and Santa Cruz County in northern California, a major fire in southeastern Colorado, and another fire in eastern North Carolina.
Meanwhile in the middle of the country we have terrible flooding:
…Illinois emergency authorities said a levee along the Mississippi River in far western Illinois burst Saturday morning, and voluntary evacuations were under way in Keithsburg, a town of about 700 residents.

"The levee broke in two places," Keithsburg Alderman George Askew, 76, said of the town some 35 miles (56 kilometers) southwest of Moline. "We're getting under water."

Parts of southern Wisconsin have been dealing with flooding for days. West of Milwaukee, in Summit, authorities Saturday found the body of a 68-year-old man near his vehicle on a flooded road.

Iowa's worst damage so far was in Cedar Rapids, where the Cedar River crested Friday night at nearly 32 feet (9.75 meters), 12 feet (3.66 meters) higher than the record set in 1929…
As usual the Shrubbery is on a vacation, and FEMA will spring into inaction real soon now…
World War II
Company F, 19th Cavalry Reconnaissance Squadron
316th Provisional Cavalry Brigade, 3rd Army
Service in France, Rhineland, Central Europe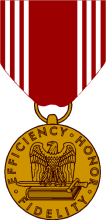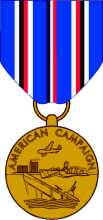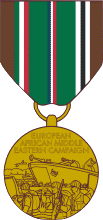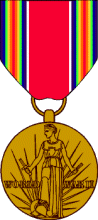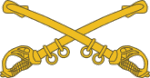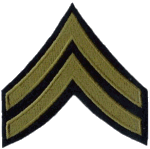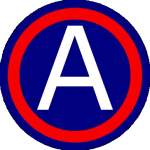 Oriskany is my Mother's hometown, and it's where she and her siblings graduated from high school. My younger brother and I also graduated from the high school as we moved back to New York when my Dad retired from the military.
The National Parks Service has a lesson plan for the Oriskany Battlefield, because it was an important battle during the Revolution, and members from different branches of my family participated.
The aircraft carrier, USS Oriskany was named for the battle, and the village houses the museum and hosts the crew reunions for the ship, which is now under the Gulf becoming a reef in my "backyard".
Those are some of my connections to Oriskany, but most Americans have a connection to the village that they aren't aware of – you have a piece of Oriskany in your wallet.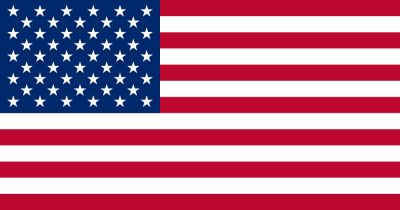 Adopted as the flag of the United States of America by the Flag Resolution of 1777 enacted on 14 June, 1777.
The flag was first flown from Fort Stanwix, on the site of the present city of Rome, New York, on August 3, 1777. It was first under fire three days later in the Battle of Oriskany, August 6, 1777.
An official flag has a rise to run ratio of 1 to 1.9 [the flag should be 1.9 times as long as it is high] with the canton [the dark blue part] that rises over the top seven stripes with a run of 40% of the flag's run.
The only time you will see a "correct" US Flag is if you see the official colors of a military unit. Most flags are 3'X5′ or 4'X6′ instead of 3'X5.7′ or 4'X7.6′.
Frances Bellamy, the Baptist minister and socialist who wrote the Pledge of Allegiance was from Rome, New York.