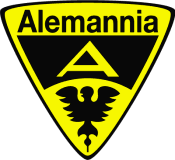 I realize that people are surprised when I cover football matches, but I limit myself to the big tournaments and the World Cup. The reason is that I really doubt many would be interested in the trial and tribulations of the Alemannia Aachen football club, even though they did get promoted to the Bundesliga last year, alas only to be relegated.
I can assure you that followers of der Kartoffelkäfer experience more disappointment than fans of any US sports team.
Oh, they are called der Kartoffelkäfer because of their kit colors, and it isn't meant to be derogatory… well, most of the time.
I'm not sure that being able to follow them over the 'Net is a good thing.
June 29, 2008 2 Comments
FISA is the Foreign Intelligence Surveillance Act. It is supposed to be about "Foreign Intelligence", as in "they don't live here" and "threats from outside the territory of the US".
It allowed warrantless surveillance within the United States for up to one year unless the "surveillance will acquire the contents of any communication to which a United States person is a party". If a United States person is involved, judicial authorization was required within 72 hours after surveillance begins.
Definition of a US person: "A US person includes citizens, lawfully admitted permanent resident aliens, and corporations incorporated in the US."
The supposed problem with FISA is that the FISA court said that a warrant was needed to intercept communications between two foreigners that passes through a switch in the US. The judge was obviously wrong in that interpretation, or they wanted to conduct surveillance for more than a year, or it wasn't actually communications between two foreigners that they were interested in pursuing.
June 29, 2008 9 Comments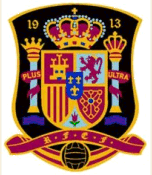 Update: Final Spain 1-0 Germany. Just past the 30-minute mark Fernando Torres took a pass from Cesc Fabregas Xavi Hernandez, out-moved a defender and chipped it in over the German goalie, Jens Lehmann.
It's time for the UEFA Cup finals of real football, the version that requires you to use your feet, so nothing else will happen in Europe during the match, and there will be either celebration or commiseration afterward, depending on how your side made out.
Pierre at Candide's Notebooks is planning to live-blog the event starting at 2:30PM EDT [he's in the other part of Florida].  It is scheduled to start at 8:45PM local in Wien/Vienna which prime-time for European audience.
The BBC will have a 'Net feed, but it will be nearly impossible to log in, even if they don't restrict it, which I suspect they will.
The German side are having some injury problems, but I will still give them the edge.
I expect they will both wear their first kit, which is white over black for the Germans and red over dark blue for Spain.
June 29, 2008 4 Comments