Public Notice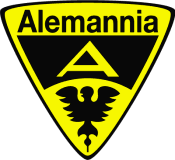 I realize that people are surprised when I cover football matches, but I limit myself to the big tournaments and the World Cup. The reason is that I really doubt many would be interested in the trial and tribulations of the Alemannia Aachen football club, even though they did get promoted to the Bundesliga last year, alas only to be relegated.
I can assure you that followers of der Kartoffelkäfer experience more disappointment than fans of any US sports team.
Oh, they are called der Kartoffelkäfer because of their kit colors, and it isn't meant to be derogatory… well, most of the time.
I'm not sure that being able to follow them over the 'Net is a good thing.