A Quarter Century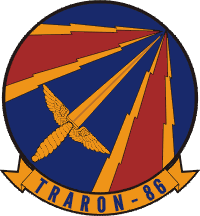 Prior to the crash in Georgia on Monday, Training Squadron 86 had gone over 25 years without an accident, which remains the record.
The Pensacola News Journal reports that the Victims identified in Monday Navy jet crash. Retired Lieutenant Commander Charles McDaniel of Cantonment was the pilot, flying as a contractor. The passengers were: Marine Captain Jason Paynter of Pensacola, Naval Flight Officer instructor, and two students, Marine First Lieutenant Shawn Nice of Levittown, Pennsylvania and Navy Ensign Zachary Eckhart of Orefield, Pennsylvania. They were all assigned to VT-86.
It will take months for the cause of the crash to be established.