She tells it like it is at Avedon Carol's Sideshow:
You worked hard and played by the rules, and now people in expensive suits who sat in offices recklessly gambling with other people's money want to stop you from being able to retire.

They exported jobs to other countries and made it harder to start new businesses to create new jobs. They slashed government spending to the point where even schools are closing. They failed to honor contracts that said they would put money into your pension fund, and now there is no pension fund. And now they want your unemployment insurance so they can gamble that away, too.

They say you need to tighten your belt to pay for their mistakes.

Well, why should you?

You paid for insurance to protect you from this. Demand what you paid for.

Social Security: You paid for it. We have the money. You earned it. You deserve it. And they don't.
No ice, no mixer, and no little paper umbrellas, just the truth. The only "markets" the Village worries about are the gambling dens called "stock markets". Calling gamblers "investors" doesn't change reality, it just helps some people avoid it.
If you think inflation is annoying, just wait – coming to the US any time now will be deflation, which is a hell of a lot nastier. This is probably why the wealthy are walking away from mortgages on over-valued houses – they know it's coming and things are going to get a lot cheaper for people with money and a lot more expensive for people with loans.
July 11, 2010 7 Comments
The BBC notes that Ayatollah Fadlallah tributes divide opinion
A Shia cleric dies in Lebanon and a CNN journalist gets fired for her tweet praising him while a British ambassador is made to apologise for eulogising him on her blog.
…

His writings often sought to justify the use of violence, starting with the preface to his 1985 book, Islam and the Logic of Force.

"Civilisation does not mean that you face a rocket with a stick or a jet-fighter with a kite, or a warship with a sailboat," he wrote.

"One must face force with equal or superior force. If it is legitimate to defend self and land and destiny, then all means of self-defence are legitimate."
…
Well, obviously a terrorist talking about self-defense, not a reasonable statesman like US politicians –
I would remind you that extremism in the defense of liberty is no vice! And let me remind you also that moderation in the pursuit of justice is no virtue.

Barry Goldwater, acceptance speech as Republican candidate for President, 1963
Ummm … Never mind….
July 11, 2010 2 Comments
McClatchy says that Gulf lawmakers push tax breaks for businesses hurt by spill
BILOXI, Miss. — U.S. Sen. Roger Wicker said he and five other Gulf Coast lawmakers are continuing to push for several tax incentives for victims of the oil gusher.

Wicker is leading the effort with Sen. Bill Nelson, D-Fla., and they're joined by Mississippi Republican U.S. Sen. Thad Cochran and other Gulf Coast lawmakers in backing legislation for businesses and victims of the spill.

Their proposal extends the "net operating loss carryback" period to five years for business losses caused by the gusher.

The plan would allow owners of fishing and other tourism-related ventures to amend their tax returns from the past five years, and to receive a refund for some taxes already paid.

It would also give tax credits to businesses that hire Gulf Coast workers displaced by the spill, and put in place a temporary program to reimburse states for revenue losses if they adopt a hotel- or car-rental-tax holiday, among other provisions.

Wicker said Thursday he was optimistic about the bill's prospects, and he and other lawmakers are beginning a hard push to get it passed.
OK, Roger, and how do you get support from the "deficit hawks", the guys so principled that they can't vote for anything that isn't paid for? Oh, it's a tax cut, so I guess those are exempt from principles… except this is going to cost almost nothing.
Go back five years to 2005 which should ring a bell for people on the Gulf Coast. Do Cindy, Dennis, Katrina, and Rita ring any bells? Do you think that anyone who is being impacted by this oil made any money in 2005? The oil is bad because people had just started to finally dig out from 2005 when the GOPression hit, and now oil.
Taxes are paid on profits, not on gross. The majority of people injured by the oil have small businesses, and don't make profits large enough to really worry about taxes. When you're paying off a large fishing vessel, your Federal taxes are at noise level. When the price of fuel shot up, your profit disappeared. Taxes may be a concern for large corporations, but on the small business level they really are minimal.  The accounting fees for the amended returns would probably cost more than they'll get back.
This is the part I really love: "give tax credits to businesses that hire Gulf Coast workers displaced by the spill". Are you really proposing to give BP a tax credit for hiring the people it screwed? You must be, because they are the largest current employer of displaced workers.
July 11, 2010 Comments Off on Guys, Clues Are In Aisle 5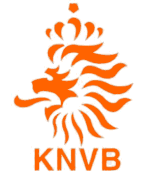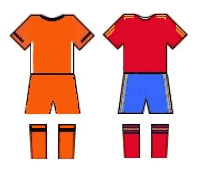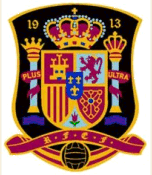 Netherlands [Oranje] versus Spain [La Furia Roja]
The octopus says Spain, while the parakeet says the Netherlands… I'll wait for the referee at the end of the game.
At the end of the first half the teams have a 0-0 draw, but the Oranje are ahead on yellow cards 3-2. If the players don't settle down we may see 8-man teams at the end.
Still 0-0 at the end of regulation, but the Oranje are up 6-3 on yellow cards.
Netherlands [Oranje] 0-1 Spain [La Furia Roja]
La Copa del Mundo – La Furia Roja found the net in the second extra time.
July 11, 2010 8 Comments

Station des Rousses – Avoriaz
Distance: 189 kilometers.
The Tour moved into the Alps and Cadel Evans of Australia puts on the Yellow. Andy Schleck, Luxembourg's only remaining rider, keeps the White and wins the stage. Climbing will dominate for a while, so the top 20 will change.

Cadel Evans (Aus-BMC-121) [Yellow]


2 Andy Schleck (Lux-SAX-011) [White] [Stage winner]
3 Alberto Contador (Esp-AST-001)
4 Jurgen Van Den Broeck (Bel-SIL-101)
5 Denis Menchov (Rus-RAB- 191 )
6 Ryder Hesjedal (Can-GRM-054)
7 Roman Kreuziger (Cze-LIQ-044)
8 Levi Leipheimer (USA-RSH-025)
9 Samuel Sanchez (Esp-EUS-181)
10 Michael Rogers (Aus-THR-118)
11 Robert Gesink (Ned-RAB- 195 )
12 Carlos Sastre (Esp-CTT-091)
13 Ivan Basso (Ita-LIQ-041)
14 Bradley Wiggins (GBr-SKY-031)
15 Alexandre Vinokourov (Kaz-AST-009)
16 Nicolas Roche (Irl-ALM-081)
17 Joaquin Rodriguez Oliver (Esp-KAT-077)
18 Thomas Lövkvist (Swe-SKY-037)
19 Rafael Valls Ferri (Esp-FTS-219)
20 Luis-Leon Sanchez (Esp-GCE-161)

58 Jérôme Pineau (Fra-QST-135) [Polka Dot – 44 points]


129 Thor Hushovd (Nor-CTT-095) [Green -118 points]
54 Mario Aerts (Bel-SIL- 102 ) [Red numbers]
Rabobank ( 191-199 ) [Yellow numbers]
39 Lance Armstrong (USA-RSH-021)
69 Geraint Thomas (GBr-SKY-039)
117 David Millar (GBr-GRM-057)
131 Robbie McEwen (Aus-KAT-075)
They've gone 1,569.4 kilometers [975.2 miles] at an average speed of 41.4 kph [25.7 mph].
July 11, 2010 Comments Off on Stage 8
Jim Morin is an editorial cartoonist at the Miami Herald. He has branched out to doing animations. His latest, Oil and the Pelican, is 30 seconds well spent if you can view video without a problem.
The sound is a real clip from a May 31, 2010 news conference, all too familiar to those of us on the Coast paying attention. The effect is brutally honest… and I approve this message [as the politicians say, with the difference that I won't attempt to disown it if someone has a hissy fit.]
July 11, 2010 2 Comments