Just Vote!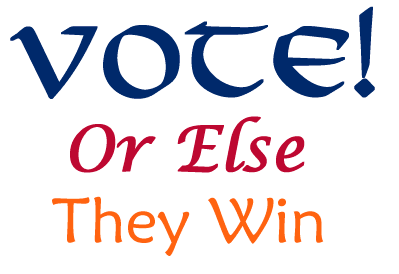 The Republican Party of Florida has used everything they can think of to keep people away from the polls. They have passed laws to restrict early voting, loaded the ballot with amendments to slow down the process, changed the rules for registering to discourage it, created bogus lists to remove eligible voters from the lists, required people to get photo ID cards, etc. ad nauseam. They don't want you to vote. They don't believe in elections or the government.
From reading the news I now know that it takes longer to vote in many precincts in Florida that it takes Ayn Rand Paul Ryan to complete a marathon. War and Piece may not be long enough to last the wait in line. You can get gas in NYC in less time than it takes to vote in Miami. This isn't an attack on the Democrats, this is an attack on democracy.
Voting is not a privilege, it is a RIGHT!