The MSM don't seem interested in the robo-calling by the Reptilicons, but they are all atwitter with Charlie Crist's decision not to come to Pensacola to be with the Shrubbery.
The CNN version from the Associated Press: White House irked after GOP candidate snubs Bush
PENSACOLA, Florida (AP) — The White House did not hide its irritation Monday at Florida GOP gubernatorial candidate Charlie Crist for ducking President Bush at a campaign rally in the Republican-friendly Panhandle.

Crist said he considered the Pensacola area so firmly in his camp that it made more sense to campaign elsewhere in the state as the race to replace outgoing Gov. Jeb Bush tightened.

On a tarmac in Texas where the president boarded Air Force One for the trip east, Bush political strategist Karl Rove mockingly questioned what kind of alternate rally Crist could put together that would rival the expected 10,000-person crowd that Bush was expected to draw at the Pensacola Civic Center.

The White House already had distributed schedules saying Crist would introduce Bush at the rally.

Crist's opponent, Democratic Rep. Jim Davis, seized on the news.

"Now that the president is so unpopular, Charlie refuses to stand side by side with him," Davis said. "It says when the going gets tough, Charlie won't stand up."
Mustang Bobby's post from the South Florida Sun-Sentinel puts the actual crowd at about 7,000, which isn't very good for a Republican President in a blood red area. The Civic Center can easily hold 10,000 people.
While Karl is having his conniption about Crist, they managed to leave poor deluded Katherine Harris, the only statewide candidate at the event, in the cheap seats. Katherine is about the only candidate in the state that wanted to be seen with the Shrubbery, and they had her standing next to the kitchen with the volunteers.
November 6, 2006 3 Comments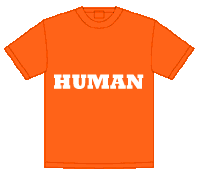 According to Jack at the Grumpy Forester it's time to find it in the bottom of your laundry bag and wear to vote: Cheney's goin' huntin'.
Update: via Steve Bates of Yellow Doggerel Democrat in comments, that golden oldie: Cheney's Gotta Gun.
November 6, 2006 5 Comments
TPM Muckraker has the list fo the 20 Congressional districts that are receiving annoying telephone calls from the NRCC. One of them is the home of the "George W. Bush Stare Into Space 9/11 Reading Room", Bradenton, Florida and local people are not amused.
According to the Bradenton Herald, Campaign phone calls anger voters:
The calls are being made by Conquest Communications Group, a telemarketer that boasts on its Web site that it can make millions of calls a day using 1,200 lines at its headquarters and another 5,000 at affiliates across the country.

Dic Gresham, a partner in Conquest, referred all questions to the National Republican Congressional Committee, which has paid the Richmond, Va.-based company more than $22,000 since Oct. 23 to make the calls.

The phone calls are targeting registered Republicans and independents and stressing Jennings' positions on key issues, said Alex Burgos, the committee's spokesman. They are being made without any coordination or consultation with the Buchanan campaign, he said.

"The more you hammer home the point that Christine Jennings is liberal on taxes and immigration, the more likely voters will go out and vote for Vern Buchanan," Burgos said.
Oh, don't bother to attempt to contact Conquest Communications Group via the Internet. Their web site currently consists of a single front page, and if you try to use what looks like a "mail to" icon you will find that it merely accepts your address [don't call us; we'll call you]. No doubt they want to avoid a flood of flaming e-mails from angry people.
Now, I know that the candidates say they have no control over ads and other actions by the NRCC, but that's pure bovine excrement. Tell them that if they don't stop, you might not be available for the vote for Speaker, and these things will be gone.
November 6, 2006 4 Comments
Voting isn't just a right, it's a duty. Going to the polls is the small price everyone should be willing to pay for living in the United States.
Right now about 150,000 American service men and women are doing their duty in Iraq. They have earned the right to expect that their fellow citizens will go to the polls and provide them with the best government possible. You would be hard pressed to find one of them who didn't wish they were able to go to their local polling station tomorrow.
While I certainly do care who and what you vote for, those on the front lines deserve to know what you think about the current state of the country.
Voting is the most important thing an American can do to support and defend the Constitution of the United States.
November 6, 2006 2 Comments
At the bottom of this post Dr. Cole delivers a dose of reality:
Elizabeth Dole, who used to be a nice person, accused Democrats of wanting to lose in Iraq on Meet the Press. I'd reply that in the real world that isn't as bad as actually losing, which the Bush administration has done.
November 6, 2006 2 Comments
In addition to being seen with the Shrubbery this afternoon, the Orlando Sentinel is reporting that Cruella de Harris will also be on the stage with Jeff Miller. I'm not sure even Pensacola is red enough for that.
The word is that Charlie Crist has to resurface his driveway or something, so he'll be forced to miss this opportunity.
No word as to whether John Ellis will be on stage with his brother, or helping Charlie with the blacktop. I would assume he'll be on stage, or Thanksgiving dinner could get really tense.
I expect in her book Cruella will cite this appearance with the unpopular pResident as the reason she lost, but she was forced to do it by her incompetent campaign staff and the Republican party.
November 6, 2006 Comments Off on Ouch!