The Swamp Is Burning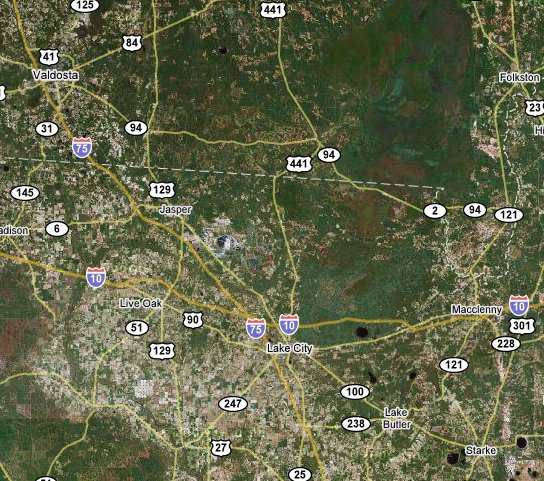 CNN reports that Wildfire smoke closes interstates in Florida. The Florida Highway Patrol has shut down Interstates 10 and 75 around Lake City, Florida because of a combination of smoke and fog.
The fires are in the Okefenokee Swamp, the large mass of green North of I-10 and West of Folkston, Georgia [the dotted line is the Florida-Georgia border]. You will notice there are no roads and not enough water for boats, so access to the fires is a hard slog through the mud. The special vehicles that were used for getting through the area are currently in a desert.
Without sustained rain, these fires are near impossible to extinguish, as this is what coal looks like before it dried and was compressed.
The Okefenokee was the setting for the world's best political comic strip: Walt Kelly's strip featuring Pogo Possum. Walt died more than 30 years ago, but his creation is still relevant. I think the neocons would certainly have caused Walt to resurrect the Jack Acid Society in their dishonor.