July 29, 2007 Comments Off on Visual Satire
It's fairly obvious that AG the AG has been working harder than a cat on a tile floor to cover up something, but what. We already know about the TSP [Terrorist Surveillance Program], even the Shrubbery has blabbed about that, so what is the point?
The attempt would seem to indicate that there is more than one program involved, and he is attempting to hide that fact.
Steve Bates at Yellow Doggerel Democrat looks at the New York Times reporting in the issue, and Ellroon at Rants from the Rookery covers what Josh Marshall is thinking.
I'm beginning to think they did what I suspected they might do long ago, and Noah Shachtman at Danger Room comes to the same conclusion: Total Information Awareness.
July 29, 2007 6 Comments
Florida License Plates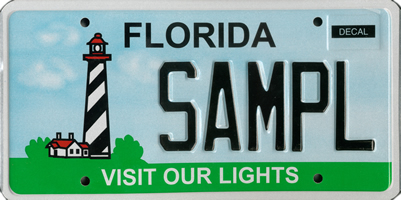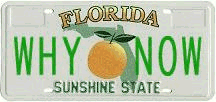 A weekend feature of Why Now.
July 29, 2007 Comments Off on Passing the Plate