CBS News reports on the "business" of government: FDA Execs Reap Lavish Bonuses
(CBS) It's been a bad year for the Food and Drug Administration's top brass. The agency's been accused by Congress of mishandling health scares linked to pet food, Heparin, Avandia and now, tomatoes, CBS News correspondent Nancy Cordes reports.

But based on their bonuses, you would think it was a banner year at the FDA.

Rep. Bart Stupak, D-Mich., says he was stunned to learn that 28 senior FDA executives took in a combined $1 million in bonuses last year, pushing their pay above that of members of Congress, federal judges – and even some cabinet secretaries.

"They've done such a miserable job these last two years, I think they should leave! Not get bonuses of $40,000 [to] $50,000!" Stupak said. "Good grief."
…

Not all FDA employees hit the jackpot. The biggest bonus among the rank-and-file went to the "Inspector of the Year." Her take? A mere $2,500.
July 11, 2008 4 Comments

Position: 29.4 N 62.4 W. [10 PM CDT] Updated
Movement: North-Northwest [335°] near 5 mph.
Maximum sustained winds: 90 mph.
Wind Gusts: 115 mph.
Hurricane Wind Radius: 30 miles.
Tropical Storm Wind Radius: 140 miles.
Minimum central pressure: 976 mb.
Bertha is 245 miles Southeast of Bermuda, and is causing high swells and surf.
July 11, 2008 Comments Off on Hurricane Bertha
I Vant To Be Alone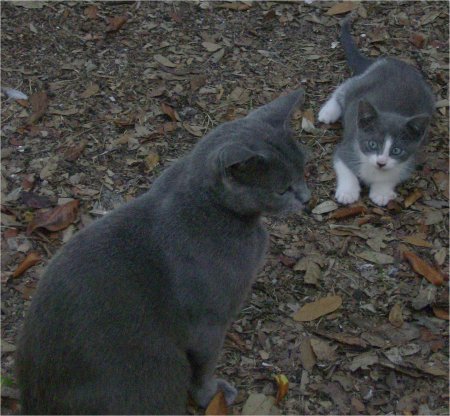 Go away, kid, you bother me!
[Editor: This kitten just can't believe that Ringo doesn't want to play.]
July 11, 2008 7 Comments