I posted earlier about the problem with Domain Name Servers [DNS] and the need to make some patches.  EBW at Wampum has a post with a link to a site that allows you to check to see if yours was upgraded.
Mine [Embarq] was, his [TimeWarner/Roadrunner] apparently wasn't.
Since this happened I have noticed that it isn't as difficult to find this place, as it has been for a couple of months.  Apparently a few people accidentally fixed some other problems and unkinked some "tubes" when they applied their patches.
July 23, 2008 3 Comments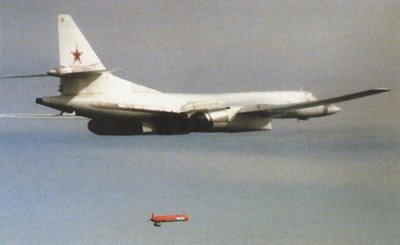 The Washington Post reports on Moscow rumors: Russian Bombers Could Be Deployed to Cuba
MOSCOW, July 21 — Russian bombers capable of carrying nuclear weapons could be deployed to Cuba in response to U.S. plans to install a missile defense system in Eastern Europe, a Russian newspaper reported Monday, citing an unnamed senior Russian air force official.
…
July 23, 2008 14 Comments
I remember when people complained the government didn't listen to the people.
Now we're trying to figure out how to make them stop.
July 23, 2008 5 Comments

Position: 26.5 N 98.1 W. [10 PM CDT] Updated
Movement: West [280°] near 7 mph.
Maximum sustained winds: 70 mph.
Wind Gusts: 80 mph.
Tropical Storm Wind Radius: 115 miles.
Minimum central pressure: 981 mb.
The storm is 55 miles Northwest of Brownsville, Texas.
Dolly has weakened to a tropical storm. Sunrise tomorrow will show what she hath wrought. Heavy rains are continuing, and flooding is possible in the Rio Grande/Bravo valley.
July 23, 2008 Comments Off on Tropical Storm Dolly
Reuters is reporting that a 1,600-year-old version of Bible goes online
BERLIN – More than 1,600 years after it was written in Greek, one of the oldest copies of the Bible will become globally accessible online for the first time this week.

From Thursday, sections of the Codex Sinaiticus, which contains the oldest complete New Testament, will be available on the Internet, said the University of Leipzig, one of the four curators of the ancient text worldwide.

High resolution images of the Gospel of Mark, several Old Testament books, and notes on the work made over centuries will appear on www.codex-sinaiticus.net as a first step towards publishing the entire manuscript online by next July.
In a usable form the link is: www.codex-sinaiticus.net.
July 23, 2008 5 Comments
Moi at Bloggg and everyone else who knows anything about autism is truly PO'ed with Michael Savage and his blithering blather.
Now, CNN's two-thirds scale model of Limbaugh, Glenn Beck, has chimed in to prove he can be just as obnoxious and clueless.
The National Institutes of Health has a straight forward Autism Fact Sheet. If you read it, it becomes obvious that Mr. Savage has no idea what he is talking about, as usual. I realize that Savage and the troglodytes he hangs out with believe that the solution to all problems is the use of force, but the fact is, if you can talk to your child in an abusive manner, as Mr. Savage advocates, and the child responds, it isn't autism, so sue your doctor, it's the Republican way.
July 23, 2008 11 Comments