Cease and Desist!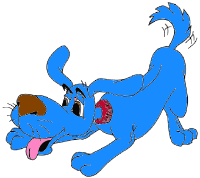 When you have Raum Emanuel and Steny Hoyer in the House leadership, you get an increase in RePUPlicans, AKA "Blue Dog Democrats". The effect of this is that you have the type of people running for office as Democrats who do not believe in the principles the Democratic Party is supposed to stand for, like respect and equal rights for all Americans.
John McKay reports on a Democratic candidate gay bashing in a Kansas race, while Mustang Bobby found anti-Semitism in a Tennessee campaign.
This is the Democratic Party of Strom Thurmond and Jesse Helms. Do we really want to go back there?