Position: 19.4 N 76.3 W. [10 PM CDT] Updated.
Movement: West [275°] near 14 mph.
Maximum sustained winds: 45 mph.
Wind Gusts: 55 mph.
Tropical Storm Wind Radius: 105 miles.
Minimum central pressure: 1005 mb.
It is currently passing South of Cuba and is 100 miles North-Northeast of Kingston, Jamaica.
August 16, 2008 Comments Off on Tropical Storm Fay – Day 2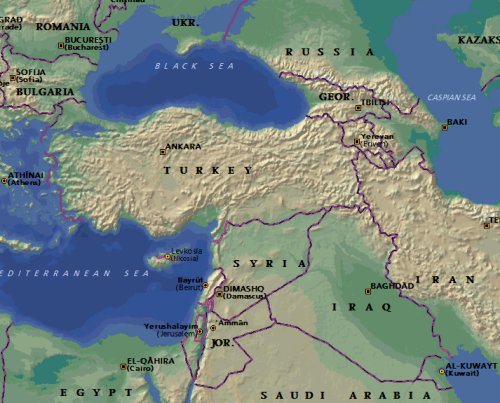 On this map there is all of the territory of one US ally, and a piece of another. These are countries with whom we have mutual defense treaty obligations, and regular joint training exercises. They are allies, not dependents, and they have fought in combat with the US military.
August 16, 2008 7 Comments