Friday Cat Blogging
Kitty Kamo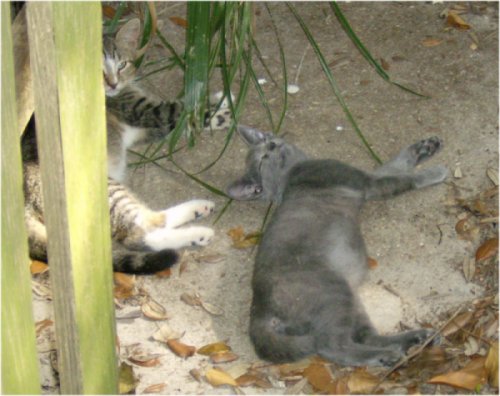 Ignore him, he can't see us.
[Editor: Note that the tabby is behind the shredded palm frond, while the blue is confident of blending with the concrete. BTW, I'm not kidding, they really think they are hidden, and in a gray scale world they are, to a great degree.]
In Memoriam: Phinky of Ignorant Hussy has lost her friend, Lee.
Interesting piece on feral cats who were a bit older – 1.8 million years.