Why Gas Will Go Up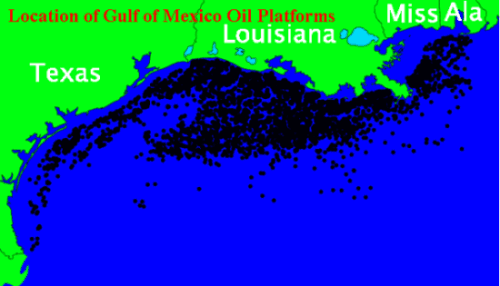 In Jeff Masters's current post he discusses Gustav's potential impact on the oil and gas industry.
His map makes it obvious why, when a storm heads in anywhere West of Florida on the Gulf, the price of oil goes up. The companies shut down the platforms and bring the crews back to shore until the storm passes.
There are also a large number of the US refineries in this area and they have to be secured until the storm passes and power is restored.