Chilean Mine Rescue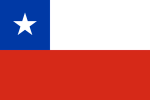 From the CBC because they still know how to report up North: Chilean miners reach surface
The painstaking but time-consuming process of bringing of 33 Chilean miners to the surface after 69 days underground began late Tuesday with the first being rescued at 11:11 p.m. ET.

Florencio Avalos, 31, stepped out of the metal rescue capsule moments later as the crowd cheered and horns blew. He was greeted by his wife, two sons and father. His son, Bairon, 7, sobbed.

Avalos hugged his rescuers and Chilean President Sebastian Pinera before being escorted into a medical triage centre set up on site.

Avalos was raised more than 600 metres through a rescue shaft while strapped into a 190-by-54-centimetre capsule. His journey began at 10:55 p.m. ET and took just 16 minutes.

Before his rescue, crews ran tests by lowering an empty capsule down the shaft and raising it before sending it back down with a rescue worker inside to help prepare the miners for their trip to the surface.
An impressive, well planned, well executed operation by Chile. They have back-ups for all of the necessary equipment, consulted with people around the world, and covered all of the possibilities they could imagine. It will take time to get everyone up, but they are ready to do it.
Update: 14 of 33 up so far at 10AM CDT 10/13. The CBC is updating their story at the link.
Update 2: Chile mine rescue: all 33 raised to safety at 7:55PM CDT.