Fool Me Once

The 'Joliet' Jake Blues Award for Insincere Apologies goes to Nancy Pelosi and Harry Reid for their attempts to explain the vote on the FISA law.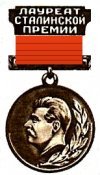 The Stalin Prize for Government Control is awarded to the "Blue Dog" Democrats who didn't have a problem giving the Hedgemony the power to invade the privacy of Americans without the inconvenience of a warrant.
Fool me once, shame on you. Fool me twice, shame on me.
What is it going to take before Congress understands that the Hedgemony lies to get what they want? Why wasn't their performance in the run up to the Iraq invasion enough? If Congress thinks that the six-month time limit they put in the law they passed over the weekend is binding, they need to read the law they passed. Marty Lederman, a Constitutional scholar writing at Balkinization, read the law and says it lasts 18 months.
As soon as they deign to return to their paid employment in Washington, DC, Congress might want to hold a hearing and find out why that FISA judge objected to what was going on. If the judge ruled that their behavior was a violation of the Constitution, all this law does is give them cover to continue their unconstitutional behavior without fear of discovery.
If you didn't know what the problem was, how in hell can you say you have passed a law to correct it? The reality is, you don't actually know that there was a negative ruling because the whole process is classified. Just because John Boehner claims there was such a ruling on Fox News proves nothing, other than Boehner shouldn't be given classified information if there was such a ruling.
If you start with contempt and throw some people in the DC jail until 2009, you might get a little respect. I would prefer impeachment, but contempt might convince some of these people that you aren't going to be pushed around. Censure is a total waste of time and energy – these people don't care what Congress thinks of them.