Fifty Years Ago Today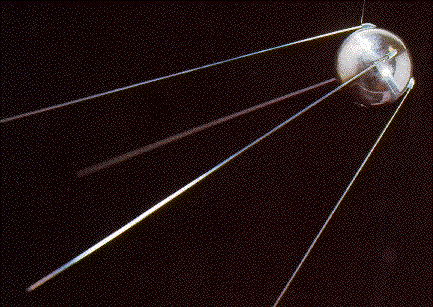 On October 4, 1957 people all over the world tuned in to hear the beeping from the first man-made object to orbit the planet, Простейший Спутник-1 [Elementary Satellite 1].
NASA has a WAV file of the sound at their site on Sputnik.
The BBC has a Q&A: Sputnik and check out the Russian Space Web [in English, if you insist].
The Space Race was on, and we referred to the competition as a race, not the War on Space.