Torture is a disease, not a cure. It is a disease of sociopathic, sadistic cowards, not an interrogation technique. The only thing that is reliably produced by torture is a false confession. The studies and literature are consistent on this point and the data goes back centuries. Many of these studies are not academic treatises, but hands on experiments by the military and the police in many different countries, at various times.
Ellroon at Rants from the Rookery posts about Dershowitz claiming that torture worked because the Nazis used it effectively against the French Resistance. Dershowitz needs to read some real, authoritative histories of Vichy France to understand how the Resistance was, on occasion, penetrated by authorities. With a careful reading he might understand how many people who had absolutely no ties of any kind to the Resistance were arrested and often executed based on their relationship to someone who "confessed" under torture.
November 10, 2007 5 Comments
As reported by the Associated Press, another classic liar-side chat™ [Saturday radio address] in which he lies about the work Congress is doing, but this time the AP writer calls him on it: Bush urges Congress to OK veterans bill
"Congressional leaders let the fiscal year end without passing this bill they know our veterans need," Bush said in his weekly radio address. "The time to act is running out. … The best way members of Congress can give thanks to our veterans is to send me a clean bill that I can sign into law."

Bush's dig at Democrats didn't tell the whole story.
November 10, 2007 8 Comments
I knew this wasn't the first time Harry had screwed a Democratic Senator while making a "deal" with Repubs, so I went looking and found the information at Blue Oregon: on October 31st Harry Reid ignores Ron Wyden's hold on Bush nominee for Interior; outrage ensues
But on Monday, while Wyden was at OHSU with his wife and their brand-new baby twins, Senator Harry Reid brought the nomination of Laverty to the floor of the U.S. Senate. Without Wyden on the floor to muster an objection to the unanimous consent request, Laverty was approved by voice vote.
November 10, 2007 6 Comments
United States Marine Corps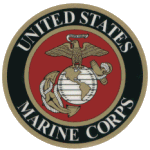 1775
November 10, 2007 Comments Off on Happy Birthday