Kevin Drum at Political Animal introduces us to the new verb in Israeli government circles: Lecondel, to Condel (from Condoleezza Rice) – "to come and go for meetings that produce few results."
The BBC reports from the Arab League summit: Saudis to attend Mid-East summit
Saudi Arabia has said it will attend next week's meeting on the Middle East at Annapolis in the US.

Foreign Minister Prince Saud al-Faisal said he would go to the Maryland summit but that there would be no "theatrical show" with Israeli officials.
So, why are there no results expected?
November 25, 2007 2 Comments
November 25, 2007 Comments Off on Other Places
Peter Whoriskey writing in the Washington Post tells us that Biloxi's recovery shows post-Katrina divide
BILOXI, Miss. – Nowhere has the rebound from Hurricane Katrina been gaudier than along Mississippi's casino-studded coast.

Even as the storm's debris was being cleared, this city's night sky was lighted up with the high-wattage brilliance of the Imperial Palace, then the Isle of Capri, then the Grand Casino. More followed, and so did vacation-condo developers.
November 25, 2007 5 Comments
It would appear that YouTube is down, which is why you are seeing all of the large blank spaces on blogs.
All it says when you try to go directly to the site is: Http/1.1 Service Unavailable
Nothing yet to indicate what the problem is.
Update: it's back with no indication as to the problem at 12:45 CST.
November 25, 2007 2 Comments
Florida License Plates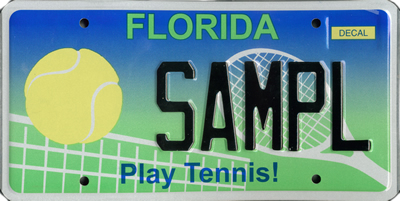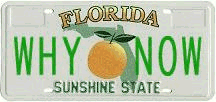 A weekend feature of Why Now.
November 25, 2007 4 Comments