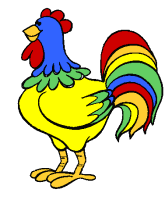 I would like to apologize to my readers for getting so upset over the revelations concerning the basis for the closing of all the embassies. I foolishly assumed that there was some truth buried in the leaked information to the media. I should have known better, and realized it was just another shallow public relations stunt on the part of the current administration to deflect attention from its gross abuse of the civil rights of US citizens. I wasn't cynical enough.
Badtux explains what really happened. That's right, all of it was based on some al Qaeda press releases in a terrorist wannabe chat room. There are several small consulting businesses who put out subscriber-only newsletters that contain the content of various chat rooms, so you don't have to sneak in, the consultants are already there.
AQ is still using encrypted thumb drives and 'Net cafés to communicate, and it is just as secure as it always has been.
This explains why everyone in Yemen knew about the session, they probably all know someone who is a terrorist wannabe who would have told them about it, and it also explains why the Yemeni government thought the US was overreacting, which they were.
You can probably subscribe to all of the newsletters for less than the annual salary of one system administrator.
August 15, 2013 14 Comments

Position: 15.5N 29.1W [10PM CDT 0300 UTC].
Movement: West-Northwest [295°] near 15 mph [24 kph].
Maximum sustained winds: 40 mph [ 65 kph].
Wind Gusts: 50 mph [ 80 kph].
Tropical Storm Wind Radius: 35 miles [ 55 km].
Minimum central pressure: 1007 mb ↑.
Currently about 340 miles [ 550 km] West of the Cape Verde Islands.
This was a tropical wave that came off the coast of Africa yesterday, and managed to 'pass the entrance exam for Tropical Storms' at 4AM CDT this morning.
Here's the link for NOAA's latest satellite images.
[For the latest information click on the storm symbol, or go to the CATEGORIES drop-down box below the CALENDAR and select "Hurricanes" for all of the posts related to storms on this site.]
August 15, 2013 Comments Off on Tropical Storm Erin