The BBC reports that David Cameron loses Commons vote on Syria action
British MPs have rejected possible UK military action against Syrian President Bashar al-Assad's government to deter the use of chemical weapons.

A government motion was defeated by 285 to 272, a majority of 13 votes.

PM David Cameron said "the government will act accordingly", effectively ruling out London's involvement in any US-led strikes against Damascus.
The Prime Minister may not watch public polling, but the members of Parliament apparently do, and don't want to explain to their constituents why Britain is involved in another Mideast Conflict.
Cameron had already backed down from his original proposal on the intervention, and Parliament was no happier with his substitute proposal. The Parliament doesn't want to get involved unless they can be convinced that there is a British concern involved, and there is a real chance of making a difference.
Now it's time for the US Congress to do its duty, and vote on this issue.
August 29, 2013 2 Comments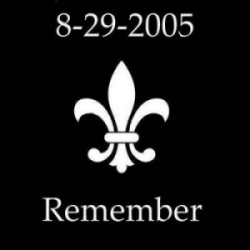 It wasn't the storm, it was the levees.
It wasn't Nature, it was man.
The Weather Underground's Hurricane Katrina tracking map.
An animation of the National Hurricane Center's tracking maps. If you stop the animation and step to frame 13 you will see that they had Katrina coming to my house for a while.
The track on Google map from the Central Florida Hurricane Center so you can see exactly where the storm struck, and it wasn't New Orleans.
Katrina did have top sustained winds of 175 mph with a pressure of 902 millibars, a Category 5 storm, but that was in the central Gulf of Mexico. It came ashore as a Category 3 hurricane to the East of New Orleans. There was minimal wind damage in the city from the hurricane.
Wikipedia has a nice article on Katrina, without going totally technical on the science behind hurricanes.
August 29, 2013 Comments Off on Katrina
The telephone issues have been resolved, so now I'm tied up doing some rehab work. Most of the work involves installing doors which is something I really don't like to do, as I'm not all that good with a chisel.
It has finally stopped raining, so it looks like we will only record twice as much rain as normal for August, but the temperature has return to hot and humid.
August 29, 2013 34 Comments