In Local News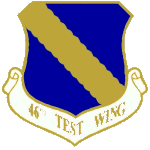 The whole point of the Base Realignment and Closure process was to allow local community involvement in the process and to allow for planning as the Pentagon moved major units around.
Locally there were some minor losses and major increases at what everyone thought was the end of the process…except that Rummy doesn't like playing by the rules any more than the Shrubbery.
When it was announced that the 16th Special Operation Wing was moving from Hurlburt Field to Cannon Air Force Base in New Mexico, no one got upset. Hurlburt Field was getting the 1st SOW to replace the 16th, and the Special Ops guys needed a desert field for training.
Then the rumors started about the 46th Test Wing moving from Eglin AFB to Edwards AFB in California. local tv and both the Pensacola News Journal and the Northwest Florida Daily News jumped on the story.
If they move the 46th TW the local economy with take a billion dollar hit. This unit creates and tests all of the airborne weapons in use by the US military. It is tied to large contractors who have local branches. It is the source of all the really high-paying jobs in the county.
The creation and testing of airborne weapons has been the function of Eglin AFB since World War Two and there are generations of local people who have the specialized skills needed for this work. This is an effort that has created specialized weapons in weeks for use in the first Gulf War.
If we are at war, as some people keep claiming, why are we dismantling our premier weapons research facility in the middle of the conflict and starting over from scratch on the other side of the country?
My guess is that they don't want the ranges in the Gulf of Mexico to interfere with oil drilling.
This is just want we need locally in view of this graphic via Atrios and skippy showing that 22% of local mortgages issued in 2003 were for interest only loans. Can foreclosure be far behind with thousands of people needing to move to California while others are trying to get out from under crushing house payments.