Not going to happen, the Shrubbery says so.
This story from the Associated Press is just about routine "testing": Official: Agency testing machine, but draft not imminent.
WASHINGTON (AP) — The Selective Service System is planning a comprehensive test of the military draft machinery, which hasn't been run since 1998.

The agency is not gearing up for a draft, an agency official said Thursday. The test itself would not likely occur until 2009.

Meanwhile, the secretary for Veterans Affairs said that "society would benefit" if the U.S. were to bring back the draft and that it shouldn't have any loopholes for anyone who is called to serve. Secretary Jim Nicholson later issued a statement saying he does not support reinstituting a draft.
It's just a coincidence that the Shrubbery talks about increasing the size of the military, the VA head waxes nostalgic about the draft during Vietnam, and then a test of the Selective Service System is announced. There are no trial balloons being launched.
"Nope, not going to do it. Wouldn't be prudent."
December 22, 2006 4 Comments
I have been unable to get to the BBC News site all night. I can get to the main site, www.bbc.co.uk, but when I try to go to the News site, it just times out without connection. It is really annoying and there is no indication that anyone else has noticed.
December 22, 2006 4 Comments
Annoyed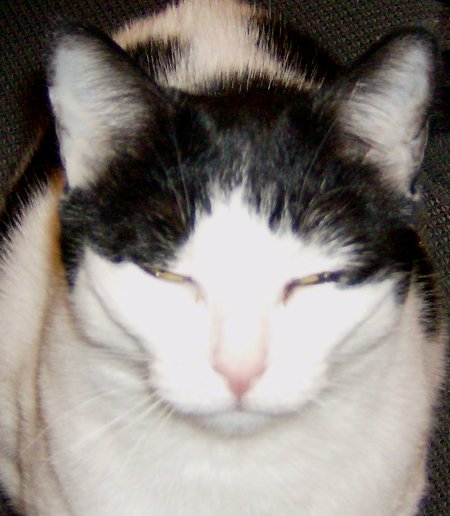 You will pay for the bright light, photographer boy!
[Editor: For some reason my cats never seem to be happy when the flash goes off.]
December 22, 2006 11 Comments