December 31, 2006 8 Comments
Do not expect to see the flag-draped casket of the 3,000th American who died in combat in Iraq this weekend. Unlike the hanging of people the Shrubbery doesn't like, the funerals of Americans who die in combat are too "disturbing" to be shown on television.
December 31, 2006 Comments Off on Something You Won't See
Florida License Plates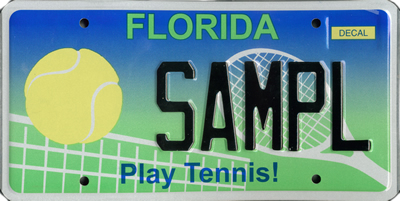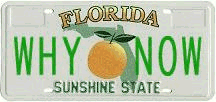 A weekend feature of Why Now.
December 31, 2006 Comments Off on Passing the Plate