Although if you dipped a toy in Flame [AKA eau de Burger King, I kid you not] the cat might forgive you… for a while.
[Why would anyone want to smell like they lived in a fast food place?]
Why not just appoint the CEO of Archer-Daniels-Midland and give up any pretense. Tom Vilsack may have been governor of Iowa, but he is a supporter of agri-business, not farmers, and that includes genetically modified crops.
He supports ethanol which is a disaster, as it doesn't reduce green house gases and increases the cost of food. We have plenty of lawyers in government, would it be so bad to have an actual farmer as the head of the Department of Agriculture?
Rick Warren and Tom Vilsack on the same day, there are fewer reasons to cut Obama any slack.
"Boldly going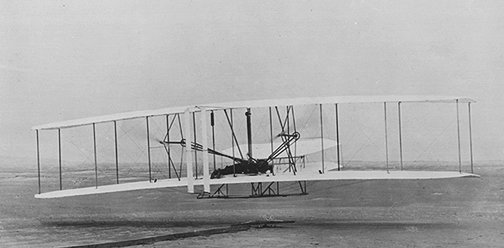 where no man has gone before."
The Wright Brothers make the first powered flight at Kitty Hawk, North Carolina