Posts from —
October 2010
The ABC reports NZ loses out in Hobbit 'shake down'
New Zealand prime minister John Key has been accused of bowing to Hollywood moguls as parliament rushes through legislation ensuring The Hobbit movies will be filmed in the country.

After two days of talks with Warner Bros, the government agreed to change labour laws and give the movie studio an extra $25 million in financial incentives.

The legislation changes are being pushed through parliament under urgency during the next couple of days.

The government says the measure is necessary to restore confidence in the film industry.
New Zealand will never see the money it thinks that filming in the country will generate, because no government at any level has ever benefited from giving tax breaks to corporations, all benefits flow to corporate profits.
They are changing the labor laws so the film makers can screw their workers.
Conservatives are the same the world over in their naïve belief that corporations are trustworthy. Corporations function solely for the benefit of the corporation. Key got rolled by Warner Bros. who are now "confident" that they can operate with impunity in New Zealand.
October 28, 2010 Comments Off on Negotiating With Terrorists
There have been a lot of politicians proposing to re-schedule Halloween on Saturday instead of Sunday,the 31st. Fortunately, in most cases, tradition has triumphed … the Florida-Georgia football game is scheduled for Saturday and you can't expect parents to miss that for "trick-or-treating"…
October 28, 2010 Comments Off on Sanity Wins?
In writing about the multiple disasters in Indonesia I mentioned the Kamchatka Peninsula of the Russian Far East as part of the Ring of Fire. Today the CBC reports that Volcano eruptions in eastern Russia spread ash
Two volcanoes erupted Thursday on Russia's far-eastern Kamchatka Peninsula, tossing massive ash clouds kilometres into the air, forcing flights to divert and blanketing one town with thick ash.

The Klyuchevskaya Sopka, Eurasia's highest active volcano, exploded along with the Shiveluch volcano, 70 kilometres to the northeast, the Russian Emergency Situations Ministry's branch in Kamchatka said, adding that flights in the area had to change course.
If you follow the line of the Aleutians to the Komodorsky Islands and then intersect with the Kamchatka Peninsula, you will locate the town on Ust-Kamchatsk, which was a staging area for the exploration of the area by Vitus Bering, and is the northwest corner of the Ring of Fire.
Ust-Kamchatsk isn't simply "one town", it is basically the only collection of people in the center of the Peninsula.
October 28, 2010 Comments Off on A Disturbance In The Ring
So the President is out and about still trying to convince people he is actually to the left of Genghis Khan on the political spectrum by appearing on The Daily Show with Jon Stewart and talking to "progressive bloggers" at the White House.
Duncan was so impressed that he posted a link to the "official transcript" and is generally in no comment mode.
They knew better than to invite Susie Madrak this time. Barbara Morrill [BarbinMD] of DKos was the representative voice for the majority of Americans, and the majority of voters, i.e. women. Oliver Willis got the minority slot, Joe Sudbay of AMERICAblog was there for the LGBT community, John Amato of Crooks & Liars and Duncan Black [Atrios] finished up the group. They had to punch their "diversity ticket".
I wonder if the White House will ever understand that they don't have a marketing problem, they have a lousy "product"?
After reading about the latest atrocities committed by the Teapartiers, and the candidates they support, it occurred to me that they need a new name. Teabaggers has worn out its welcome, so how about something that reflects the reality that they were suckered by the Koch brothers… just a thought. The MSM probably wouldn't use it. 😈
October 27, 2010 6 Comments
Jams O'Donnell, late of Her Majesty's Civil Service, has a piece about what is happening in Britain under the current Conservative / Liberal Democratic program:
Despite the fact that councils are to face huge spending cuts over the next few years, the Government is advising local authorities not to be too hasty in making compulsory redundancies over fears that local authorities are moving prematurely to sack staff.

According to the Guardian the Local Government Association said this week that around 100,000 local government jobs would be lost as a result of the comprehensive spending review.
[Notes: Jams is not a relative of Christine of Delaware. A "redundancy" is a "lay-off" in Britain. You would also be helped if you understand the character of Wilkins Micawber in Charles Dickens's novel David Copperfield.]
The new government is slashing away at the budget to control deficits. Of course, based on the actual experience of the economic effects of moves like this following the Great Depression, the deficits will grow as a result of increasing unemployment which will push down tax revenue and economic growth. The cuts, if necessary, should be timed for after the economy has recovered, and the numbers already suggest a slow down in growth has already begun.
Gordon Brown had a lot of faults as a Prime Minister, but he was an excellent Chancellor of the Exchequer and limited the effects of the global financial meltdown on Britain by making the right moves quickly. The new government is about to introduce the British public to the joys of a double-dip recession for reasons of ideology, not economics. Creating an extra half-million-plus unemployed is not going to help the struggling economy.
You only have to look at Ireland to see what a mess austerity causes. This may be satire from Newsbiscuit, but it sums up the situation.
October 26, 2010 20 Comments
On Monday, October 25, 2010 at 14:42:22 UTC [9:42AM CDT 9:42PM local] a 7.7 earthquake struck west of Sumatra in the Mentawai Islands area of Indonesia and there are multiple on-going aftershocks.
The ABC picks up the story from there: Australians found alive as tsunami toll tops 100
A group of nine Australians missing after a deadly tsunami hit the west coast of Indonesia have been found alive and well.

At least 108 people have been killed and more than 500 are missing after a powerful earthquake triggered the wave.

The 7.7-magnitude quake struck in the Mentawai Islands area west of Sumatra late on Monday, generating waves as high as three metres that swept away 10 villages, officials said.

The Australians were on board a boat operated by Sumatran Surfariis, which is believed to have been close to the area where the quake struck.
If an earthquake and tsunami weren't enough, the ABC also reports that 13 killed when volcano erupts
Indonesia's most active volcano, Mount Merapi, has erupted claiming 13 lives and causing thousands of people to flee their homes.

Twelve bodies have been found by rescuers who said they had been burnt by heat clouds.

Earlier, a three-month-old baby died from breathing difficulties after inhaling ash.

Officials had been ordering people out of the area around Mount Merapi, but thousands decided to stay.
Living around the "Ring of Fire" is not for the faint-hearted, but Indonesia is a lot more pleasant than the northern portion along the Aleutians and Kamchatka Peninsula.
October 26, 2010 Comments Off on Multiple Disasters In Indonesia
I was checking the weather this morning to see if Richard had dissipated, it had, when I noticed an oddity on the frontal map – the signature pressure pattern of a tropical storm over Northern Minnesota.
There is a tight circle of low pressure, and what looks like a spiral bands coming off, the largest trailing down the Mississippi to the Gulf. Of course you can't have a tropical event form up there, but you can have something just as nasty with high winds and tornadoes in those spiral bands.
It looks like the Midwest is in for a bad time today. Not a good day for traveling or working in a tall building.
October 26, 2010 Comments Off on Weird Weather
Apparently the "elites" believe that all problems can be solved with a better marketing campaign.
I saw a bit on one of the news sites that said that Obama thought the problem was the administration hadn't been successful in "selling" their accomplishments.
Sorry, but not even the marketing powerhouse that is Coca Cola was able to convince people to buy "New Coke", and there has never been an ad good enough to sell a Yugo. It is a lot easier to sell good products that meet needs than whatever happens to be in the warehouse.
I received a flier from from AMAPEF out of AMPAC, which are fronts for the 30% of doctors who belong to the AMA. They want people to call Congress to fix the Medicare cuts that will go into effect if Congress doesn't act. Congress has tried to do this multiple times, but one party didn't want anything to get fixed. Maybe if doctors stopped contributing to candidates who hate science and the government, they wouldn't have this problem.
I figure that the Department of Homeland Security must have a ton of crayons, stickers, etc in primary colors that they used to terrorize inform people of the terror alert level. We should put them to work with ratings for political ads.
It would be like movie ratings, only it would only indicate the level of truth in ad. I don't want to censor ads, just a little blurb indicating the BS to truth ratio in the ad. Just a couple of seconds of a basic color and a number between o and 4 to let people know the facts about what they've just seen.
According to my Mother, it will be mostly 1s and 0s as fact checking is not a feature of political marketing.
October 25, 2010 4 Comments
Steve Bates notes that the Third District Court of Appeals has affirmed a lower court ruling that overturned Florida's ban against gay adoption. The governor and attorney general have apparently decided not to appeal the ruling to the Florida Supreme Court, which mean that gay adoptions can take place in the areas covered by the Third District.
By not appealing, the ruling is automatically limited to this one area, so the battle will have to be waged in the other Districts until there is a ruling by the Supreme Court that would apply to all of Florida.
[Note, this is not a peculiarity of the Florida court system, the Federal system works the same way.]
A columnist for the Local Puppy Trainer, Wendy Victoria, wrote a related piece: I've seen too many police reports to condemn gay parenting
Every once in a while, someone makes the mistake of trying to start a discussion with me on whether gay people should be allowed to foster or adopt children.

And, here's your warning, I always get angry.

It's not so much that I'm passionate about gay people's rights or that I think a family with two Moms or two Dads is better than a traditional family.

The anger comes from the fact that week after week, month after month, year after year, I'm assaulted by reports of what people do to their birth children in the name of love, parental rights, etc.
It occurred to me, in an attack of the obvious, that almost every child who is adopted or in foster care was the result of the "traditional" family setting. I say almost, because it is always possible that somewhere there is IVF child who was abandoned, so I'm avoiding the absolute.
While some of these children are probably orphaned, most enter programs for foster care and/or adoption while their parents are still alive. This would tend to make one think that the "traditional" model is the problem, not the solution… but that would be a baseless generalization, just like the ban that was in place in all of Florida.
October 25, 2010 Comments Off on Who Created The Problem?
The Pensacola News Journal carried this story by Lucy Morgan in the St. Petersburg Times: 'Fiscal steward' presides over 'Taj Mahal' project
TALLAHASSEE — Four times Paul M. Hawkes tried to become a judge, four times without success.

Success came on the fifth try, after then-Gov. Jeb Bush gained control of the nominating process. Bush picked Hawkes, a policy adviser in the Republican-controlled House, over five other nominees, including three judges.

On his application, Hawkes wrote, "A judge should be accountable to the public as a fiscal steward. A judge should not utilize practices that may be more convenient but would violate the stewardship responsibilities of the court."

The "fiscal steward" then set out to build what is now derided as the "Taj MaHawkes," a monument to profligate spending, with no taxpayer dollar spared, a courthouse outfitted with 20 miles of African mahogany, etched glass and, for each judge, a private kitchen and bathroom.
Chief Judge Paul M. Hawkes is on the ballot in the First District for a retention vote, and is the only judge I voted against retaining.
This is the Court of Appeals, not a trial court. These people need offices and a few conference rooms, not "august chambers", because lawyers are the only "outsiders" who will see the inside of the building. Cases are appealed by paperwork being filed, and the Court of Appeals doesn't even have the final word, they are just a filter between the trial courts and the state Supreme Court. Judge Hawkes suffers from a sense of entitlement and the voters should disabuse him of that fantasy.
October 25, 2010 4 Comments

Position: 18.4N 91.6W [10 PM CDT 0300 UTC].
Movement: West-Northwest [295°] near 7 mph [11 kph].
Maximum sustained winds: 30 mph [ 50 kph].
Wind Gusts: 40 mph [ 65 kph].
Minimum central pressure: 1004 mb ↓.
Currently on land about 20 miles [ 32 km] Southeast of Ciudad del Carmen, Mexico.
The storm is weakening rapidly this morning and may be a remnant low by the time it reaches the Bay of Campeche. Redevelopment is unlikely due to the high wind shear conditions over the southern Gulf of Mexico.
Here's the link for NOAA's latest satellite images.
[For the latest information click on the storm symbol, or go to the CATEGORIES drop-down box below the CALENDAR and select "Hurricanes" for all of the posts related to storms on this site.]
October 25, 2010 Comments Off on Tropical Depression Richard – Day 6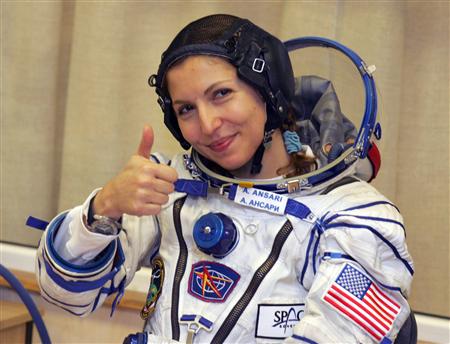 This is a Muslim waiting for a flight.
Via Elayne
October 24, 2010 8 Comments

Position: 17.3N 88.6W [10 PM CDT 0300 UTC].
Movement: West-Northwest [285°] near 9 mph [15 kph].
Maximum sustained winds: 90 mph [145 kph].
Wind Gusts: 110 mph [175 kph].
Tropical Storm Wind Radius: 105 miles [170 km].
Hurricane Wind Radius: 15 miles [ 25 km].
Minimum central pressure: 981 mb ↓.
Currently on land about 15 miles [ 25 km] East of Belmopan, Belize.
Storm made landfall at 7:45PM CDT [0045 UTC] at 17.2N 88.3W, about 20 miles [32 km] South-Southwest of Belize City as a strong category 1 hurricane with sustained winds of 90 mph [145 kph] and a central pressure of 981 mb.
A Hurricane Warning is in effect for Belize.
A Tropical Storm Warning is in effect for the coast of Mexico from Punta Gruesa to Chetumal.
Here's the link for NOAA's latest satellite images.
[For the latest information click on the storm symbol, or go to the CATEGORIES drop-down box below the CALENDAR and select "Hurricanes" for all of the posts related to storms on this site.]
October 24, 2010 Comments Off on Hurricane Richard – Day 5
That doesn't involve what I've been getting all my life…
That's the credo of many of the "Tea Party" candidates, and it is getting really annoying.
Take Joe Miller [Please!]
Miller is running for the Senate from Alaska and complaining about run-away government spending. Except, that doesn't include his free education at West Point, or the help he got after leaving 3 years of active duty to attend Yale Law School. Or the salary he has received for various judicial posts for the state of Alaska, or the Federal Court [which paid his wife to be his clerk], or the money he received as a part-time attorney for the North Star Borough government. But the government wastes a lot money, apparently all money that doesn't benefit him.
He has only been in Alaska 15 years, but he has already run for the state legislature, and drew a reprimand for using North Star Borough resources while doing it. For someone who claims to think that the government is worthless, he has put a lot of time and effort into getting government paychecks.
The Miami Herald reports that Alaska's Miller files complaint against Native PAC. He has a lot of damn gall after accepting all kinds of help from outside the state to file a challenge to the right of Native Alaskans to support the candidate of their choice.
The Tundra Drums reports that the AFN endorses Lisa Murkowski. The Alaska Federation of Natives support her because she sits on the Senate Indian Affairs Committee and has supported them while there. They believe in showing their loyalty to people who have demonstrated their friendship.
As an AFN representative noted, if Miller really thought there was a problem with the Native Alaskan PAC, he would have filed his complaint when they first started running ads, not two weeks before the election. If he had filed immediately the Federal Election Commission could have acted before the election.
October 23, 2010 4 Comments