Disaster Planning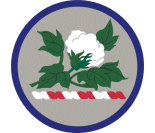 Obviously the start of the Hurricane Season is the time to send the Guard to Iraq. The 226th Area Support Group of the Alabama National Guard is on its way for the second time. This is a "voluntary" deployment, because it is illegal to order guardsmen overseas more than once every five years.
When does the media start calling a lie, a lie. If the military had enough people we wouldn't be sending same Guard units over every three years.
The 226th is important to hurricane preparation because they were the unit that established the Alabama Guard command center after Katrina. They are a logistics unit that gets everything to where it's needed.
On the other hand they can check on all of their equipment, which they had to leave in Iraq at the end of their first tour.