I don't like the term "frame" as it is used in a political context, I prefer "lie", as it is shorter and more realistic.
Three individuals have reportedly died in US military custody at the facility located in Guantanamo Bay, Cuba. There is no way of independently confirming the deaths or the circumstances of the deaths or any of the particulars about the individuals who are reported to have died. There is no independent oversight and only the International Committee of the Red Cross has regular access to the facility.
As the Culture Ghost notes, NBC is reporting that: First suicides at controversial facility an 'act of warfare,' U.S. military says.
June 11, 2006 Comments Off on Framing the American GULag
Florida License Plates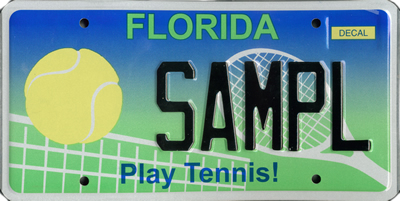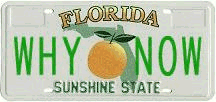 A weekend feature of Why Now.
June 11, 2006 2 Comments